We arrived at our own private winter wonderland about 5:00 last night. The lane to our cabin greeted us with a wonderful site.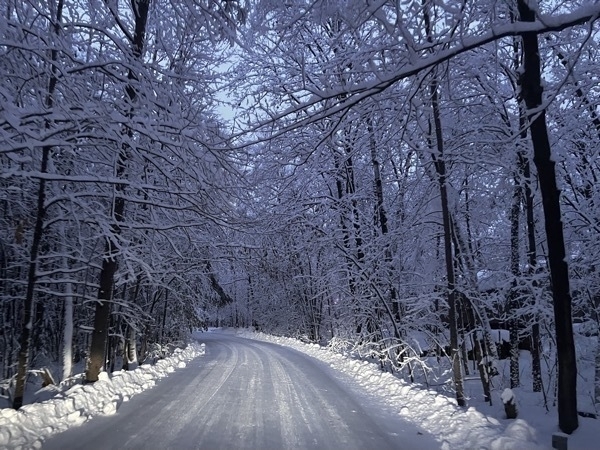 The driveway, on the other hand, was not beautiful but a job waiting to be done. I knew it was going to be bad because I had called to get the septic holding tank pumped out, and the driver called me back and asked when we were going to have the driveway plowed so he could get in.
We got the snowblower going and cleared the drive only to get another four inches of snow overnight. It is truly beautiful around here and I was very thankful that the wind did not come up overnight and blow all the snow off the pine branches.
So, this morning after doing my PT exercises for my knee, I put on my boots and headed out the door with my phone to capture some of this.
Here are some of my favorites. I like this one for the bends in the trees. The snow is sure adding a lot of weight, but luckily I have not noticed any broken branches.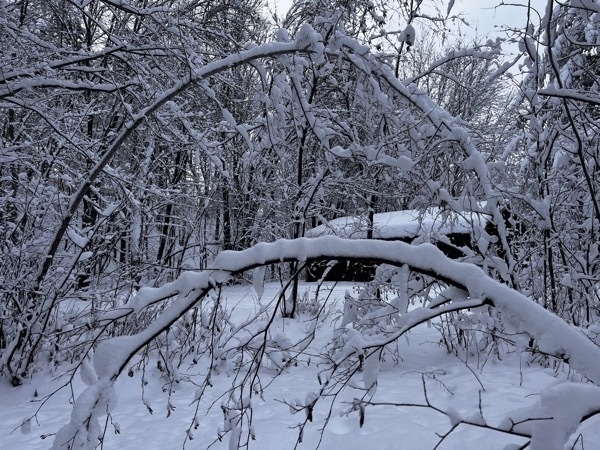 I always like to play with the macro feature of the iPhone. This one really captured the crystals of the snow.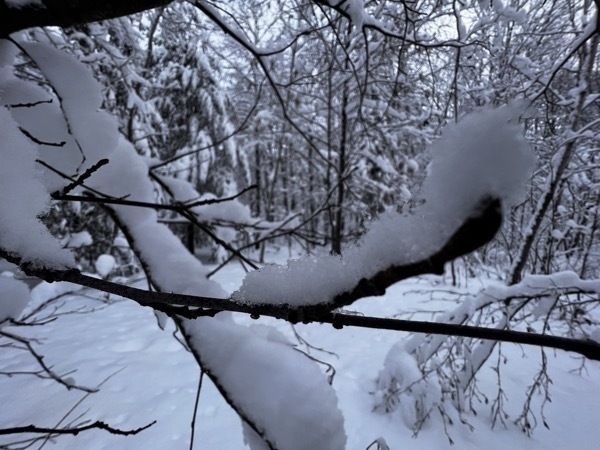 And finally one of our favorite places to hang out with the kids when there are with us. The fire pit! I would love to have a fire going in there right now if only to add a spash of color.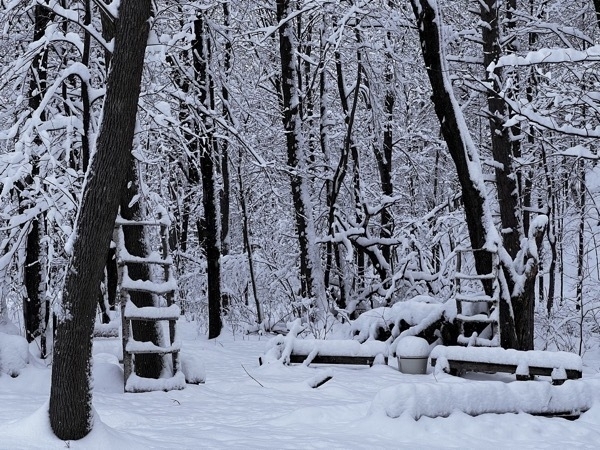 And finally here is one of the heavily laden pins on the lake side of the house. I love that tree on the left. the landscaper wanted to pull it out 22 years ago, but I said no. Lets let it grow.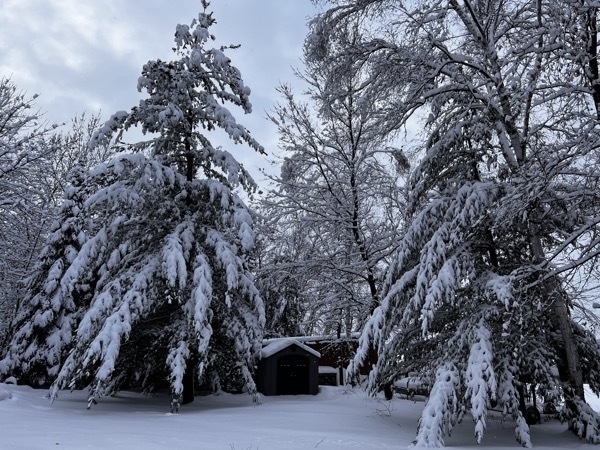 After my walk we did another round of shoveling and snow blowing. It looks like a guaranteed white Christmas this year, and I'm looking forward to Kaia, Tanner, Josh, Rachel, Johannes and Maren joining us soon for Christmas.