pizza oven
I love it when a good plan comes together. Last summer we decided to finally take the plunge and build a pizza oven at the lake. After looking at the options to site the oven, and thinking about a fireplace/oven combination, we finally decided to combine the pizza oven project with our desire to replace the aging and increasingly ugly outdoor bar area.
In late June I contacted a few different stone masons to start to get an idea of cost and availability. I was immediately impressed with David Marek www.layersofstone.com and his ideas on the project. I checked some references and decided that my initial impression was correct, that David would be a good guy to work with. Here's his original sketch of our project.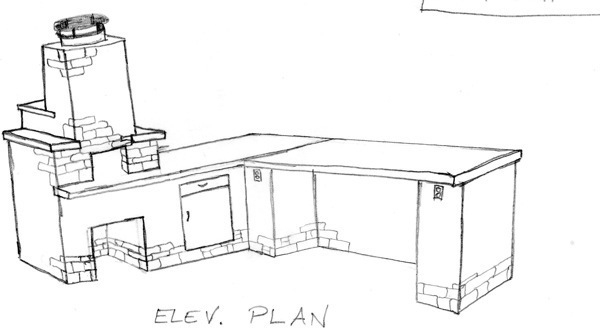 David was able to start tearing out the old bar, and working on the replacement the last week of July. He just finished the project last week, in time for us to enjoy some Pizza with our friends this last weekend. The result was beyond my expectations. Here's a photo of the final outcome that you can compare with the plan: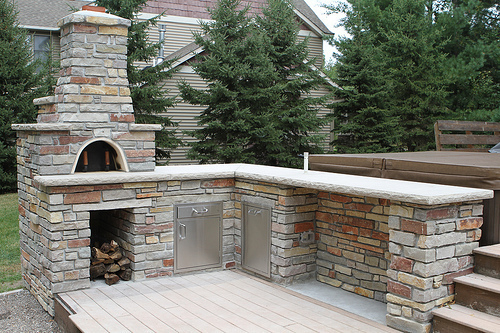 For more shots of the project you can check out my Flickr Photo Set
Last saturday was the inaugural pizza baking. It took about two hours to get the oven fully up to temperature, but the wait was well worth it. We used this crust recipe and pre-baked the crusts on both sides for just a few seconds. The crusts came out very light and crunchy. I'm looking forward to trying out lots of different crust recipes, but this was definitely a winner.