Walking the Walls of Dubrovnik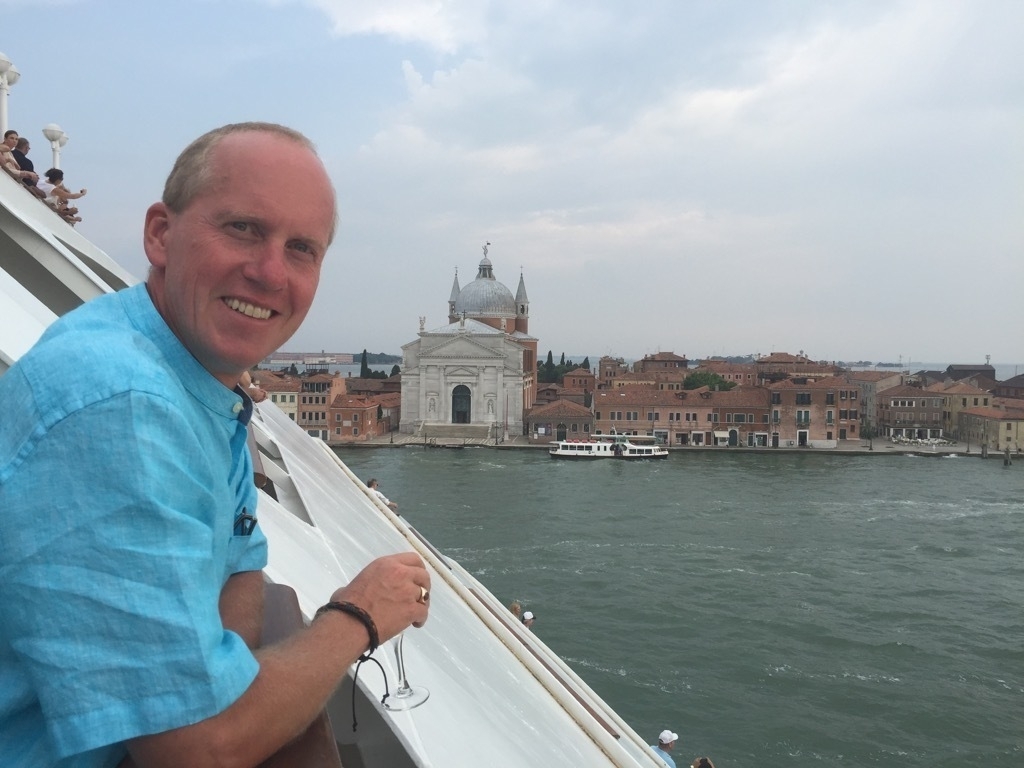 After a beautiful sailaway in venice we traveled to Croatia where our first stop was Dubrovnik. This is a beautiful small city built into the hills on the coast of the Adriatic. Our goal for seeing Dubrovnik was to walk the walls of the old city. The walls are still intact (although patched in places) and provide some pretty amazing views of the harbor as well as the town.
You will notice that all of the homes in the picture have the same red clay tile roofing. But if you look a bit more closely you will see that some of them are quite new and bright while others are old and moss covered. Sadly the new tiles vastly outnumber the old, and are an indication that the house was bombed in the war in the 90's.
After walking the wall, which is about 1.2 miles we were a bit thirsty so we found a bar, literally through a hole in the wall. It was shady and we had a wonderful glass of the local white wine and just enjoyed watching the ocean and chilling out. As you can see from the picture, the tables and chairs are scattered over the natural rock formation and so the waitstaff had to be quite agile.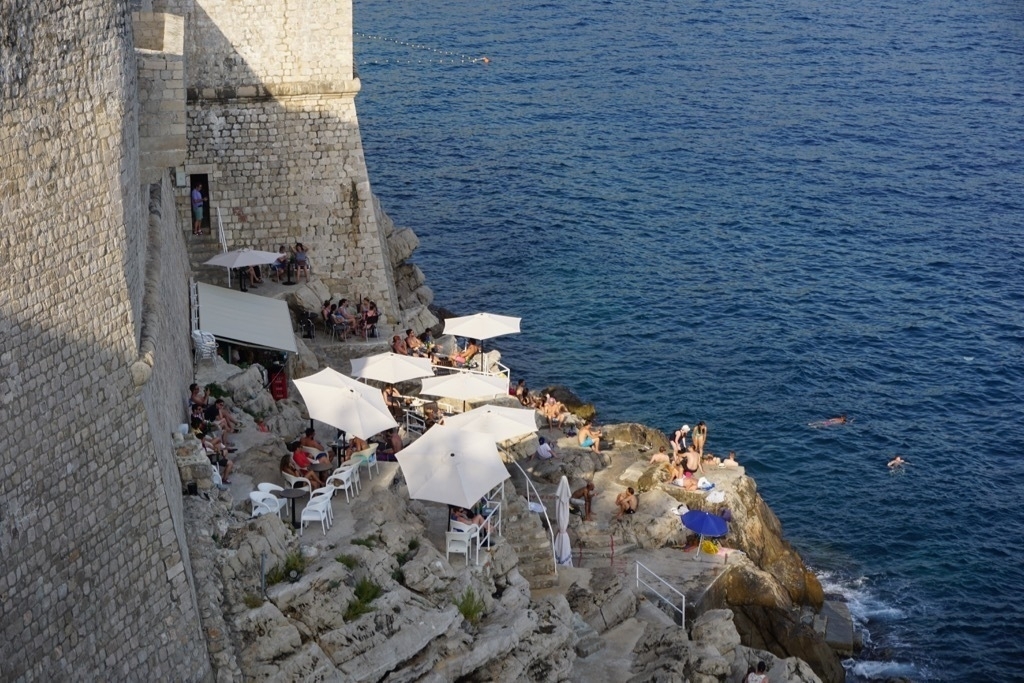 Later that night we had reservations in Prime C, one of the great specialty restaurants aboard the Journey. As we were getting ready for dinner we got to enjoy a spectacular sunset from the comfort of our deck on the back of the ship.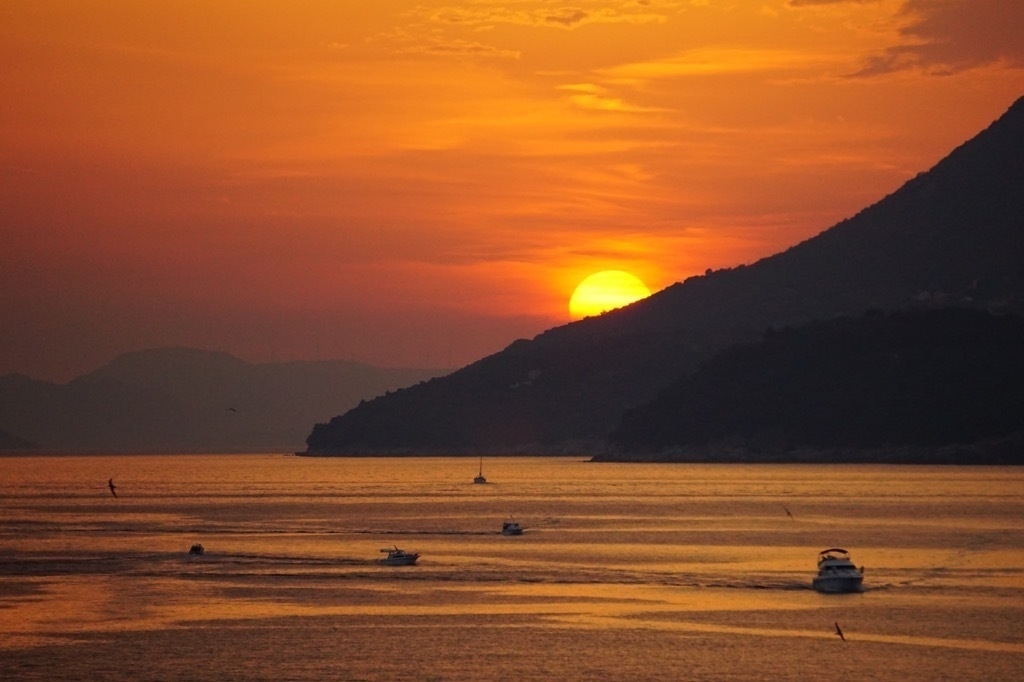 We have had great meals aboard the ship in Aqualina and in Prime C. Last night was even better as we were able to attend the Chef's table. Where we had an amazing meal with wines that had been paired with each course by the sommelier. The menu consisted of Lobster and Avocado Salad with Honig Sauvignon Blanc, Smoked Tomato Veloute with Conundrum White blend, Surf and Turf Giant Prawn with a Braised Short Rib Croquette) with Schug Pinot Noir, then New Potato Crusted Sea Bass with Lincourt Chardonnay followed by International Cheeses with Toad Hollow.