Spring Break! Boy did I need one! With everything going on at the college, I really needed a few days away from school to clear my head and have some fun. What better way to do this than with friends Tim and Sandra Peter at their home in Florida!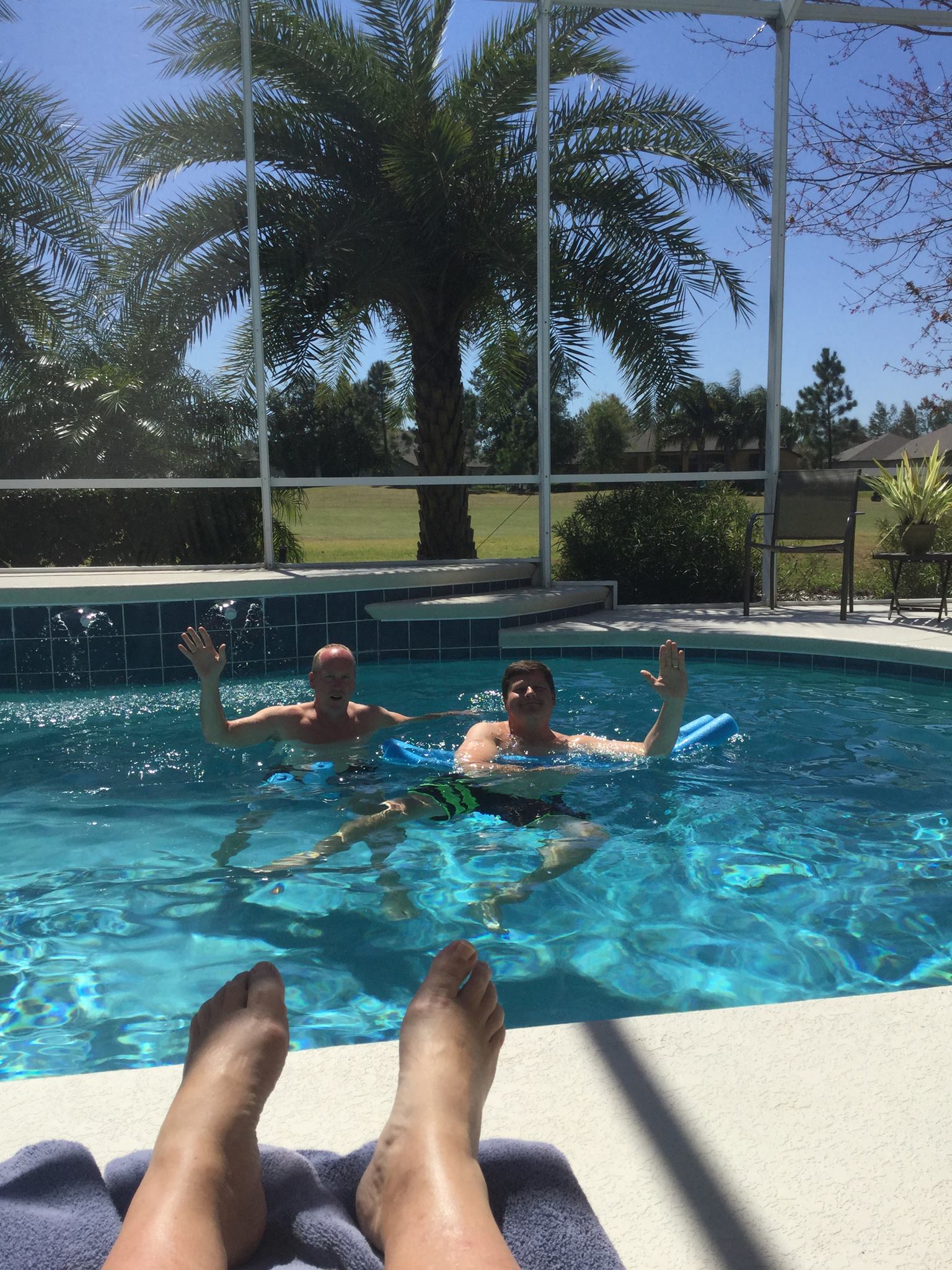 Although our delta flight was full of Disney bound kids (young and old) we arrived in Orlando ahead of schedule and headed to the Peter house. I love thier house, its perfect Florida living with a beautiful covered Lanai and a pool that Tim heated up just for our arrival.
We didn't have a very full agenda for our time with the Peter's, sit by the pool, and visit Stetson were really the only two must do items on the list. The sun and the pool were awesome. So was the visit to Stetson.
We also had a great dinner out at Hillstone restaurant in Winter Park. I had great ribs, but Tim, Sandra and Jane all had Hawaiian Rib-eye steaks. These were so good that I had to go find the recipe for the marinade and use it the next night on pork chops! I'm really looking forward to trying this on steaks again on my Hasty Bake.
One big learning from the trip to Orlando is that we are bascially not theme park people at this stage of our lives. We enjoyed a few of the rides but mostly we though we would have more fun just hiking somewhere. I guess this is a fine place to be in, and if we have grand kids someday then the enjoyment will be back as we get to watch them experience things.