Not that kind of biker
Although today was a "day of rest" we still made a short ride into Grafton for lunch. I'll ride this same path again tomorrow so this made up for a little of yesterday's ride in the truck.
As we rode into town I saw this big sign, "Bikers Welcome"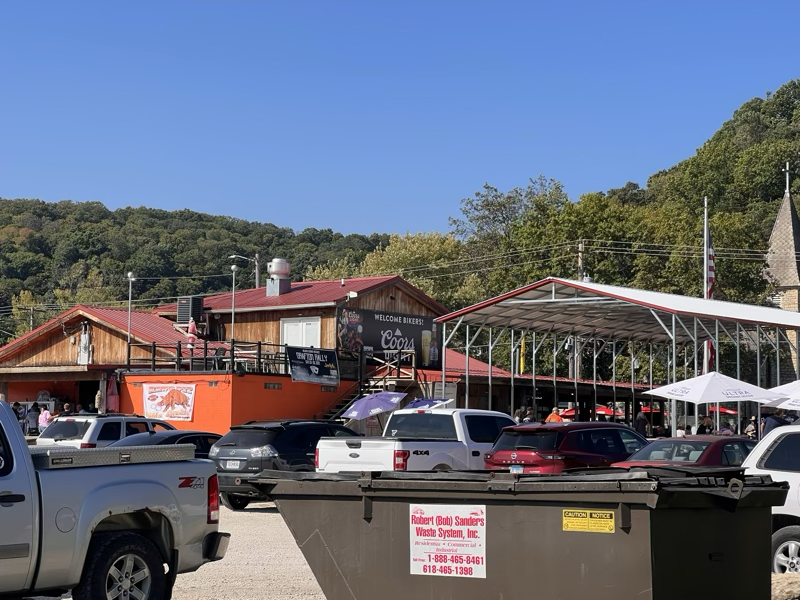 Nice! I thought until we noticed the 100 or so Harleys parked outside. The banner in the back is also advertising "The Hawg Pit". Needless to say we did not stop there for our lunch. We continued on to the Grafton Brewhouse and Winery where we had some pretty good burgers and decent beer. I think they source some of their grapes from California as I did have a nice chardonnay. Good enough that I bought a bottle.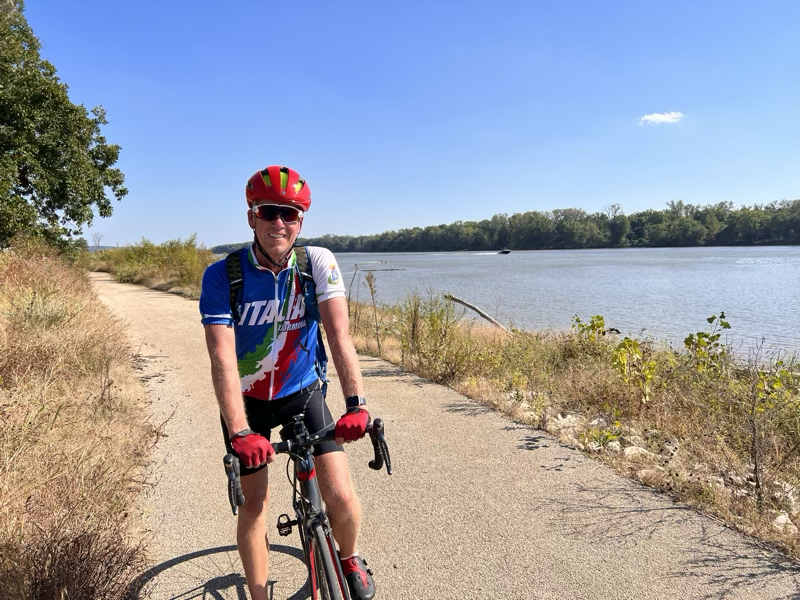 In case you are looking for a fancy place to stay…