Westward Migration
Today began just North of Denver, dry roads and a cloudy sky. We had coffee and got our day started, we were on the road by 8:00. Our path today would take us to Ouray with a stop at Black Canyon of the Gunnison National Park. Not our usual route out of Denver, up I70, but rather down US285 and over Monarch pass. Not more than 20 minutes down the road the conditions changed drastically. Cars in the ditch and ice on the roads. We slowed our progress considerably and soon the ice changed to water, but the skies got cloudier and the snow started. The conditions were not too bad until we climbed up toward Monarch pass. A pickup (pulling a camper!) had slid off the road, we slowed way down and joined a line of other like-minded travelers.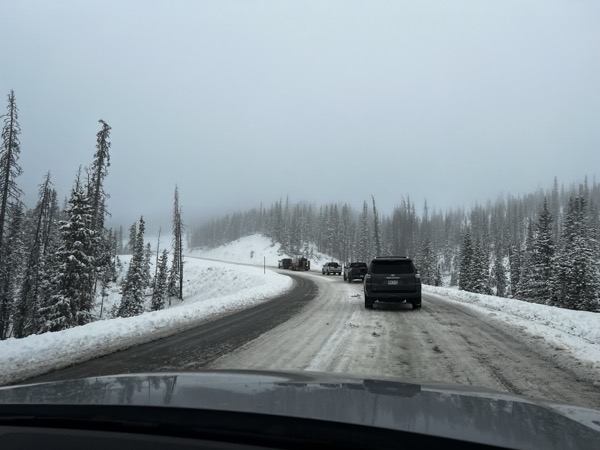 Once we were over the pass, the temperatures warmed above freezing and the roads thawed and the sun came out. We paused for lunch at the Alpine Brewing company in Gunnison. We continued west toward Montrose but took a detour slightly North to take in Black Canyon NP. It was cloudy and we could hear thunder in the distance. Its odd to look down on the clouds in the Valley.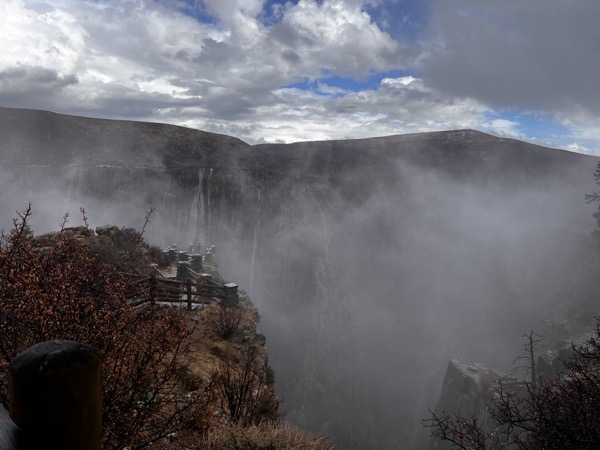 I kind of felt like maybe I could hear the dwarves from the Lord of the Rings.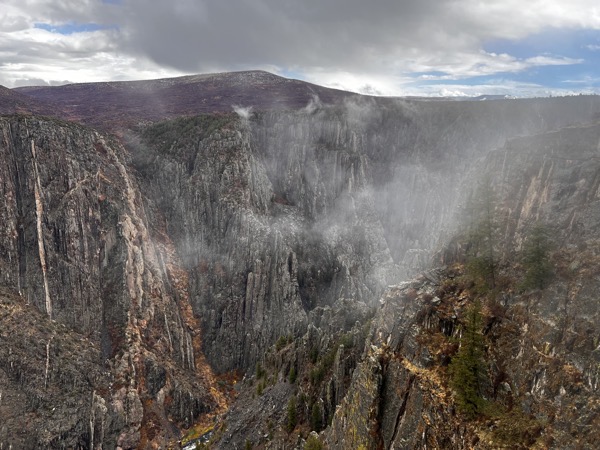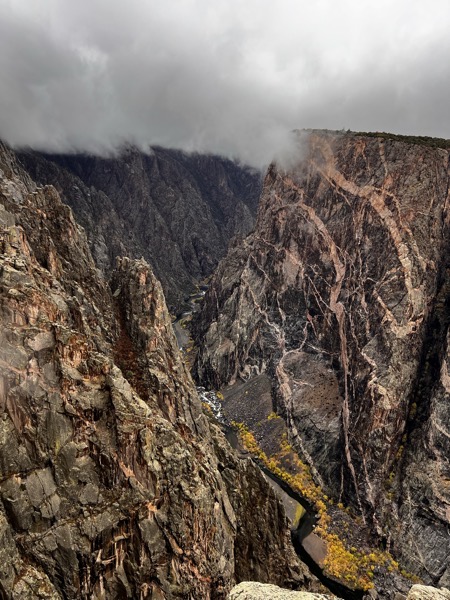 The thunder got louder and closer, and before we knew it it was sleeting like crazy. In less than five minutes the roads were completely covered in slushy ice. But once again as we descended slowly the roads cleared.
We continued on our way toward Ouray and were treated to a beautiful sight as the clouds briefly cleared.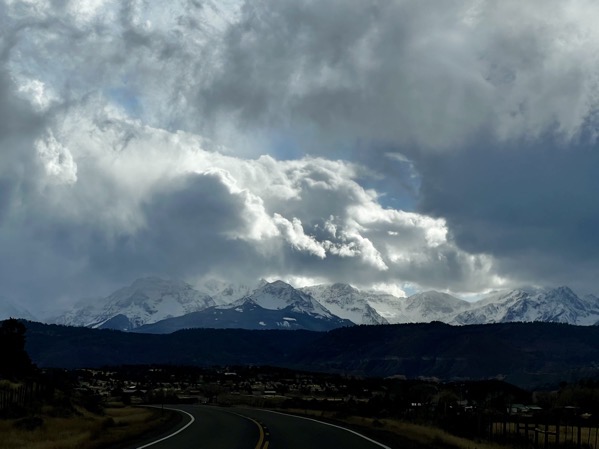 Our evening in Ouray was pretty uneventful. We walked around downtown, but it was pretty quiet as it was cold and rainy. We had dinner at Brickhouse 737 in Ouray and it was a great meal. Quite a nice change from breweries and other on the road meals.