Rainy drive to Green Lakes State Park
After a fitful night of sleep due to the on again off again rain, and in between the rain the wind blowing the rain out of the trees along with many leaves. We finally got up and decided to head down the road. It was just lightly raining when we broke camp, but as we drove west toward Syracuse NY we drove in and out of fairly heavy rain. Nothing nearly as bad as the moment we arrived at our campground!
It wouldn't be a good trip if you didn't get to use your raincoat. So we put them on and used the dump station and added some fresh water. Do I look happy or what?
When we found our site, it was basically a shallow river. Despite our excellent rain coats we were pretty wet by the time we got backed in and leveled up. I was wearing my crocs for some dumb reason so my feet ended up soaked too. I decided to do some work, which was a mistake, as something broke, so I couldn't run my Saturday updates.
We thought about heading out to a brewery for dinner and the hope of watching MNUFC take on LA Galaxy. In the end our internet was good enough that we decided to make chili and stay in. The Loons miraculously won, so that is something. Their playoff hopes, however dim, are still alive.
The morning was cool and partly sunny but very windy. I spent the morning working on my problem and finally found the solution I needed. Jane took a walk around the campground. We had hoped to bike along the Erie Canal, but it was way too windy and cool.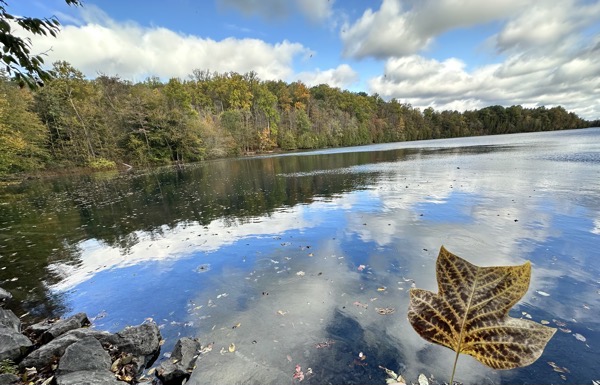 Then I got the board book for the Luther board meeting and saw the schedule for Thursday, so we called another audible and decided to head out to Niagara Falls today, which will allow us to arrive in Decorah on Wednesday instead of Thursday. You gotta stay flexible when you are on the road.