Acadia Day One
Lets get going by 9 Jane said. No problem, time for coffee and morning puzzles etc. My watch and phone said it was only about 8:15 and Jane was pacing, "ready??" Her iPad said it was 9:15. Some of our devices had not made the switch from Atlantic to Eastern timezone. Not surprising given the lack of internet connectivity around Acadia.
The result was that we got an early start on our hike up the Beehive Trail, which was good because we definitely beat the rush. Here are some pics to highlight our hike/climb.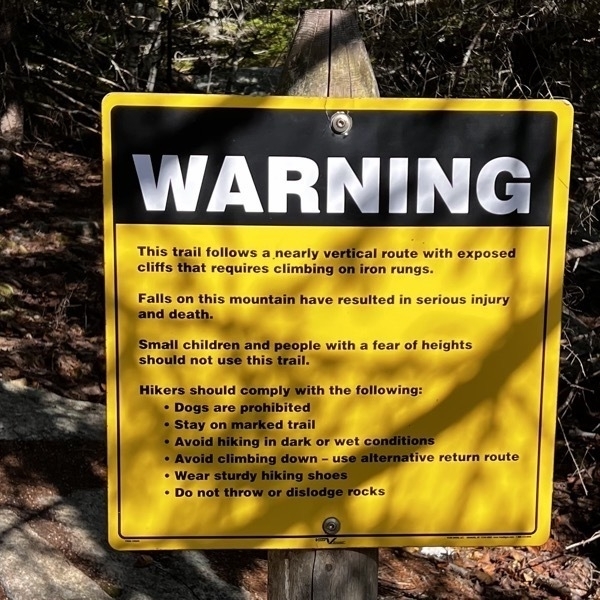 Yep, this hike features vertical climbs up metal rungs. A couple were even past vertical. I must admit that the pictures definitely look more dangerous than it felt at the time.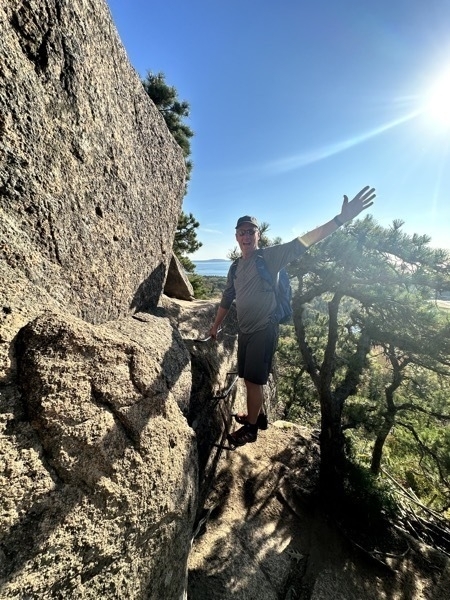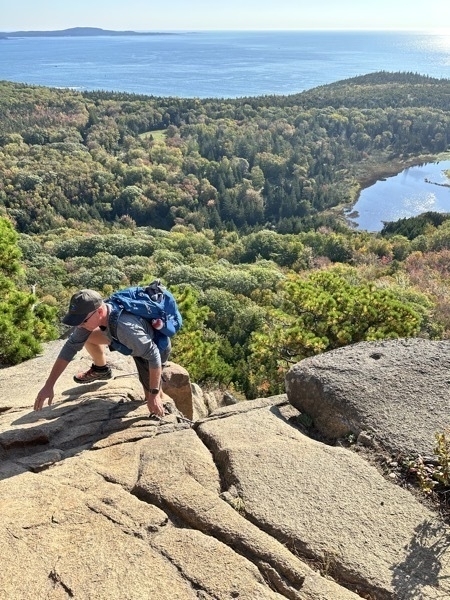 The climb was definitely worth it as you could see forever, and it was beautiful.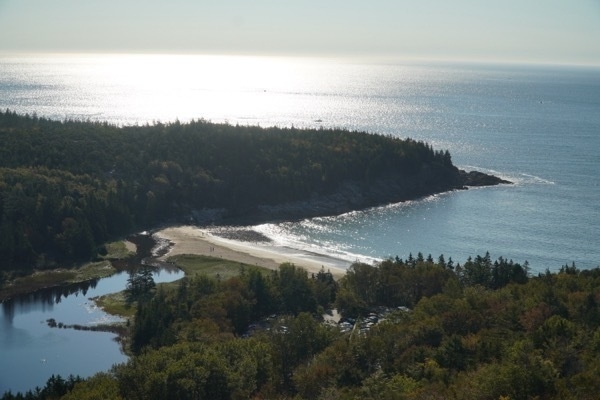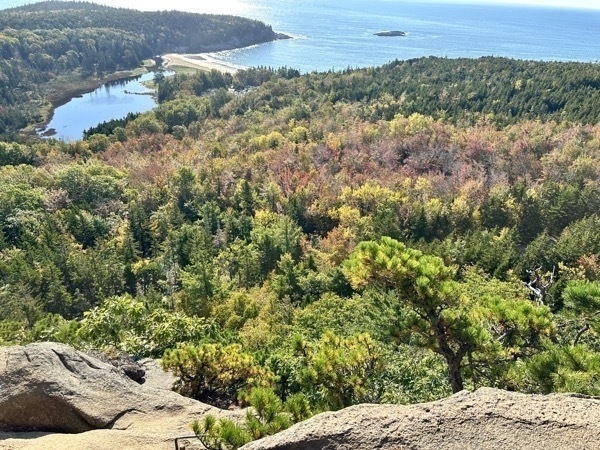 With the hike finished we headed back to the camper. The sun and solar panels had already done their job of recharging the batteries for the camper. We had worked up an appetite so I cooked some hash browns, bacon and scrambled eggs on the griddle.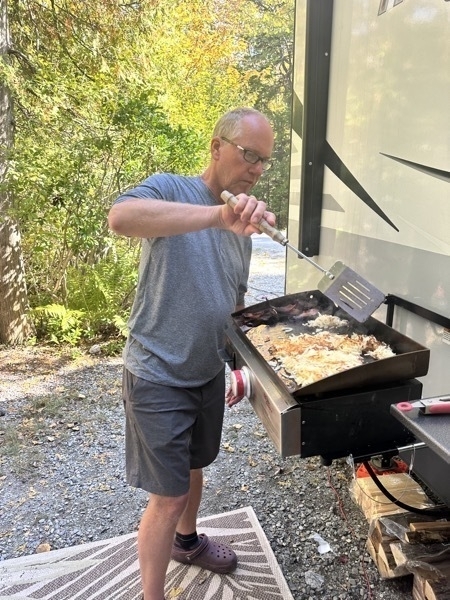 Acadia has highways, park roads, and carriage roads. The last are thanks to the Rockefeller's from way back. The carriage roads are for bikers and hikers and horses only. So it is a great way to see the park free from traffic. Getting to the carriage roads from our campground, however, is a bit of a challenge. We had to start on one of the park roads for a few miles and then walk our bikes up the bank to the carriage road once we got there.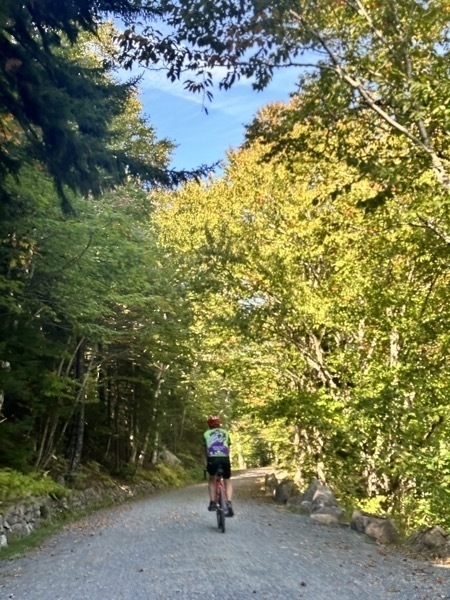 We really enjoyed Jordan's pond and Eagle Lake and the Bubble Pond… The fall colors were really brilliant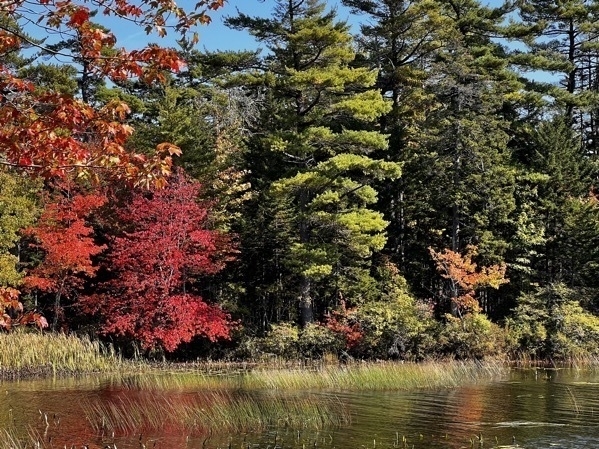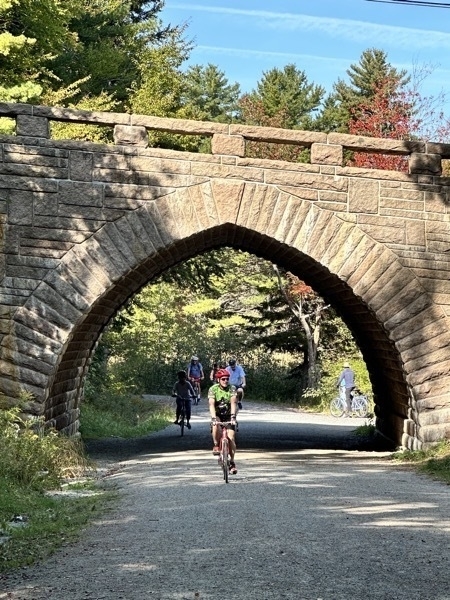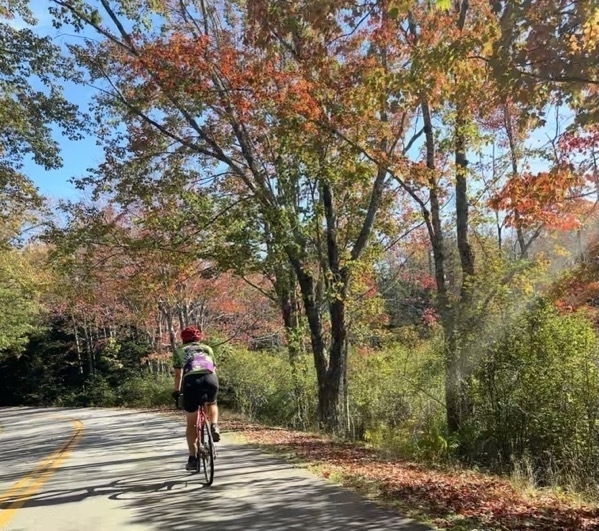 The last bit of our ride was back to hiking. To get from the carriage road to the highway that brings us back to our campground required some fancy maneuvering!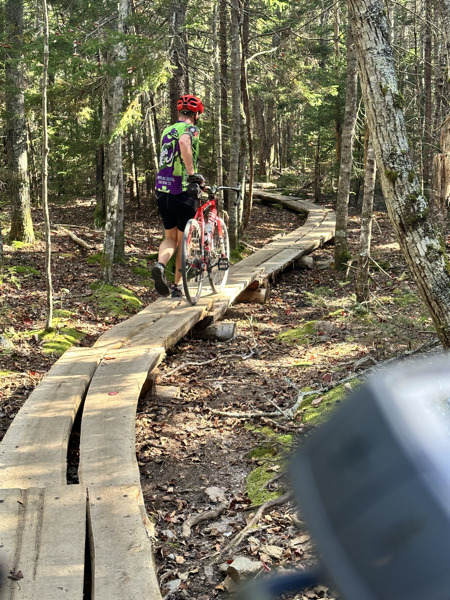 With plenty of exercise for the day, we rested for a few minutes and then went in to Bar Harbor where we had a dinner reservation. Bar Harbor was busy I can't imagine what it is like there during the summer months. But we found a brewery with good WiFi to catch up on a few things and then walked around the shops before heading to Geddy's for some calamari and pizza.
It was not a late night, as we need to get up at 4:45AM to drive up to Cadillac mountain to watch the sunrise…