Riding the Adventure Trail in Nova Scotia
The plan was to bike about 14 miles to Lunenburg, have some lunch at a brewery, and then bike back to where we parked. Drive back to the camper and make some Peruvian chicken for dinner. That was the plan. It was a beautiful day, It was a beautiful ride, although the trail was a bit soft in a number of places, and in a few it was completely washed out.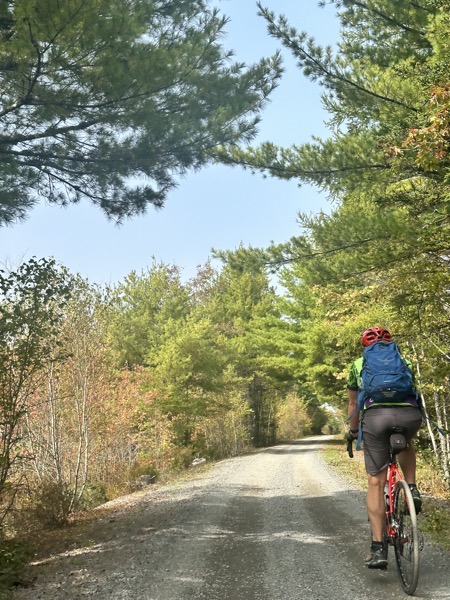 However, 15 miles into the 14 mile ride we called a halt to consult the map. Somewhere along the way we had missed a turn that we didn't even know to look for. Now we were almost to Bridgewater, quite a distance from Lunenburg.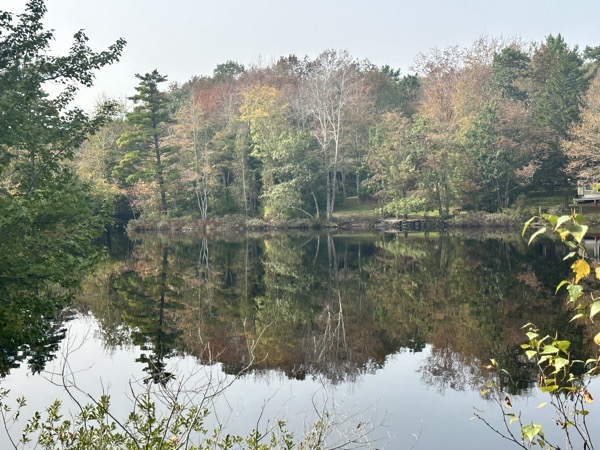 What to do now? Trying to make a triangle out of the situation was not a good solution. No trails from here to there, and the distance would have made the ride too long. So, we decide to turn back, maybe stop at a brewery along the way back, and see where to go. Riding along and discussing the options further, we decide to just head back to the truck and then drive from there to Lunenburg. Jane really wanted to see Lunenburg as it is a UNESCO site.
To get there we had to drive through Mahone Bay. What a zoo! We drove into their annual Scarecrow Festival! People everywhere. Cars everywhere. Astronaut scarecrows, firefighter scarecrows, They were everywhere. Kind of funny and clever. One of the few things we didn't take a picture of, sadly.
Eventually we made it to Lunenburg where we found a good viewpoint to take a photo of the town, with its colorful buildings and tall ships in the harbor.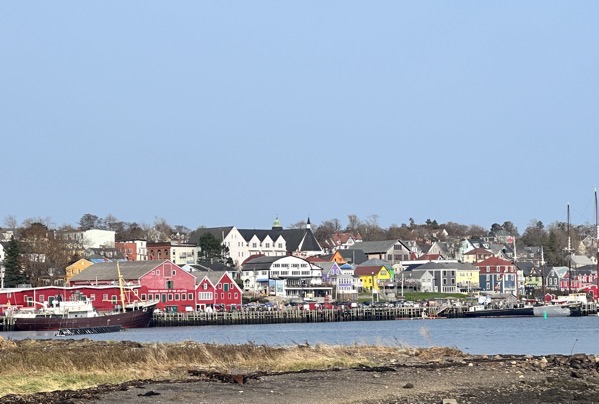 Around four O'clock we parked and walked to the Shipwreck Brewery tap room. The smell of pizza was a little overwhelming as we walked in! We hadn't much to eat, and had just ridden 30 miles. After looking at the menu we decided the chicken could wait! One small pizza and one lobster roll to go with our beers please.