Halifax for Jane's big six oh
Halifax has a nice food scene and a pretty boardwalk along the bay. We saw several cruise ships leave and arrive, and got to try a local specialty. A Donair.
A Halifax Donair shares some history with a Gyro, except that they are made from beef and have a special Halifax sauce. Crispy thin sliced beef with a creamy, sweet, garlic sauce with plenty of tomatoes and onions. We split one from a shop on the boardwalk so as not to spoil our appetites for Jane's birthday dinner.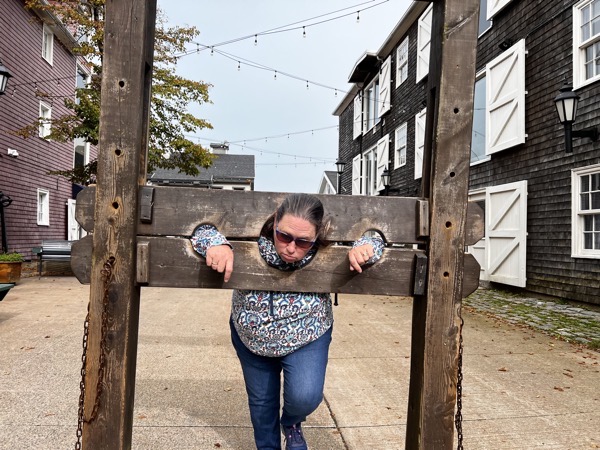 The boardwalk was fine, but I wouldn't say spectacular. We found a nice Irish pub for some drinks, and they had a live band. So it was fun to sit and listen. Not as cool as the ceilidh back on Cape Breton, but still good.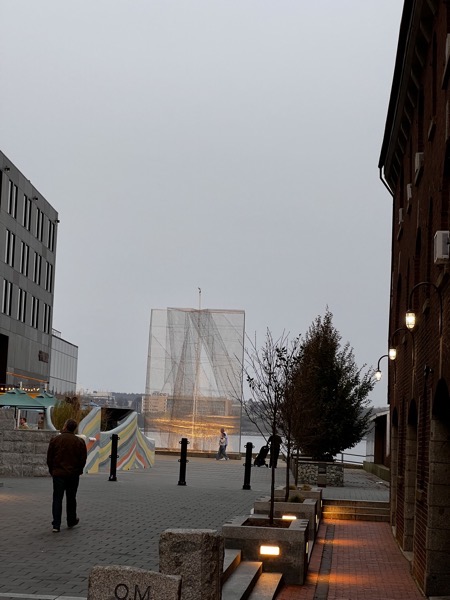 Birthday dinner was at The Bicycle Thief restaurant. It was a very nice meal, Jane had Seared Atlantic Halibut with brown butter & parmigiano fregola, charred asparagus, vino bianco, roasted sweet tomatoes, lemon & caper beurre blanc. I had Old-School Lobster Thermidor, Whole NS Lobster, wild mushrooms, shallots, Brandy crema, gratinéed with breadcrumbs, gruyère & parmigiano, truffle spaghettini & fresh asparagus. Both were delicious. We had a nice bottle of Chardonnay from Long Meadow Range in Anderson Valley. For desert we split the Creme brulee… slightly warm, with a really crispy crust, in short perfect. Top that off with a little sip of Port or Courvoisier and you have completed a near perfect meal.