Greenskeeper's Revenge!
Today the mens club event was very fun. The obstacles on the course were a great mid season reminder that I just play for fun.
The first hole there was a tractor parked right next to what we locally refer to as Gilligan's Island. The tractor was right where I like to hit it, so of course I started out with a bang!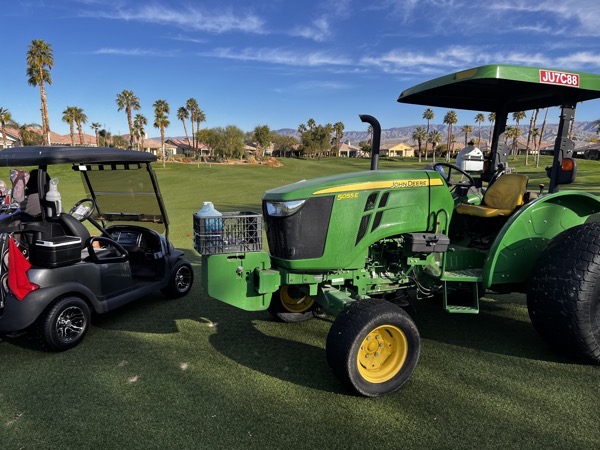 Number 11 we had to tee off in the trees and shoot over another tree to get on the green.
Number 15 the tractor was parked in front of the green. Its hard enough to chip onto that hole without the obstacle.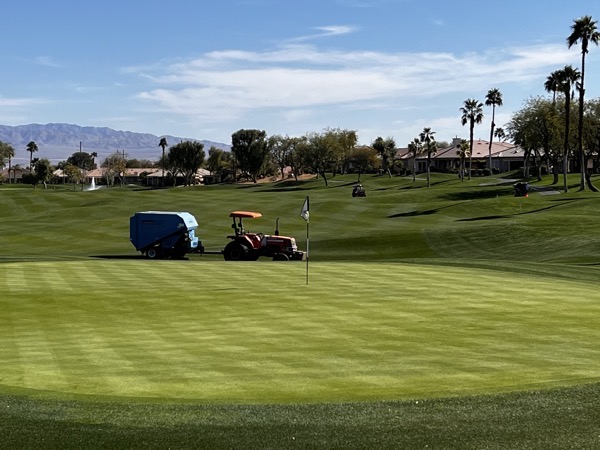 On the first hole we had to putt with a hockey stick! Happy Gilmore!!It was hilarious nobody knew how hard to hit it with a stick.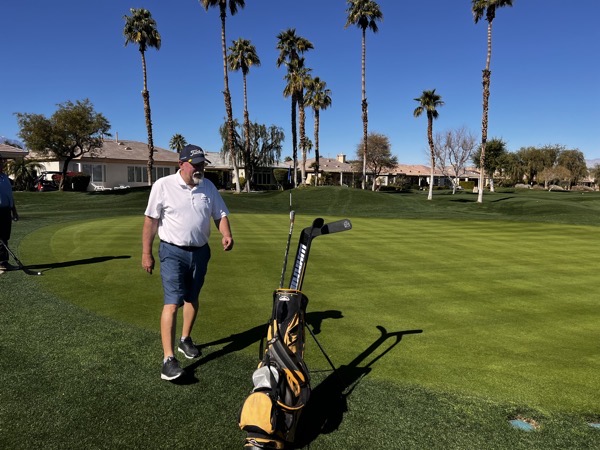 Some of the other holes had hose or rakes or other obstructions laid out in front of the green. Not to mention that the pin placements were diabolical! Right on the edge of the green by the water, right on top of a hill. A couple of the tee boxes were moved into the waste bunker areas near the tees.
My partner and I ended up tied for 2nd, so we even won a couple of bucks in pro shop cash.