Westward Ho!
Instead of camping our way to California this Fall we decided to make it a four day drive. We stayed in, gasp, hotels! This is really our first driving trip where we have used hotels since the pandemic. The verdict? Its nice to pull your accommodations with you!
Our first night was a very nice lodge in Spearfish Canyon South Dakota. Although the lodge was nice it was kind of a bummer because we had a nice hike planned, but I had injured my foot just a couple of days before we took off and I couldn't walk more than a few yards without a lot of pain.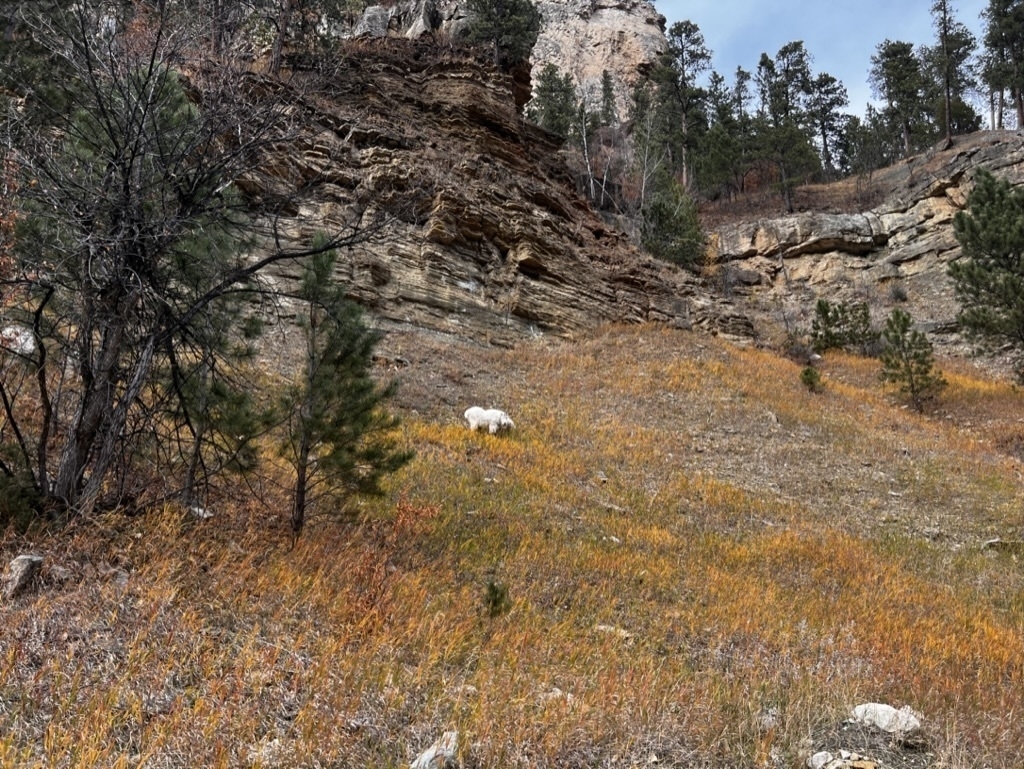 We did see some pretty cool sheep on the hillside!
We left at O-dark-thirty on day two of our adventure and had the pleasure of scraping ice off our windshield for the first time in a very long time! Today's drive would take us across Wyoming to a lodge just outside of Dutch John Utah. The area is better known as Flaming Gorge. It was very pretty but our lodge was quite remote and felt even more so because we were clearly in the after season. Only one restaurant in the area was open.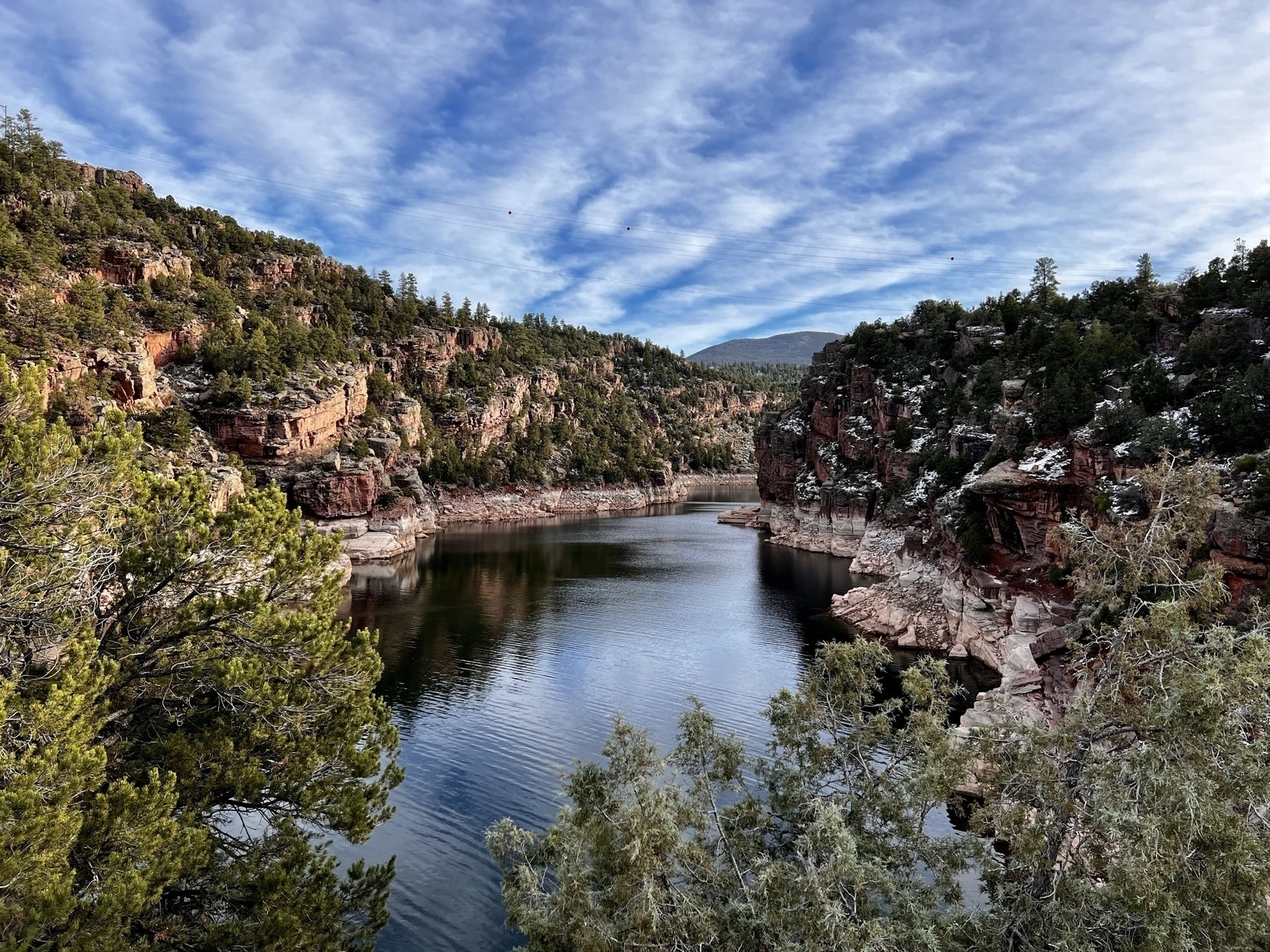 Even thought it was isolated, we had a very pretty view out the picture window of our cabin. Here is a nice Sunset shot!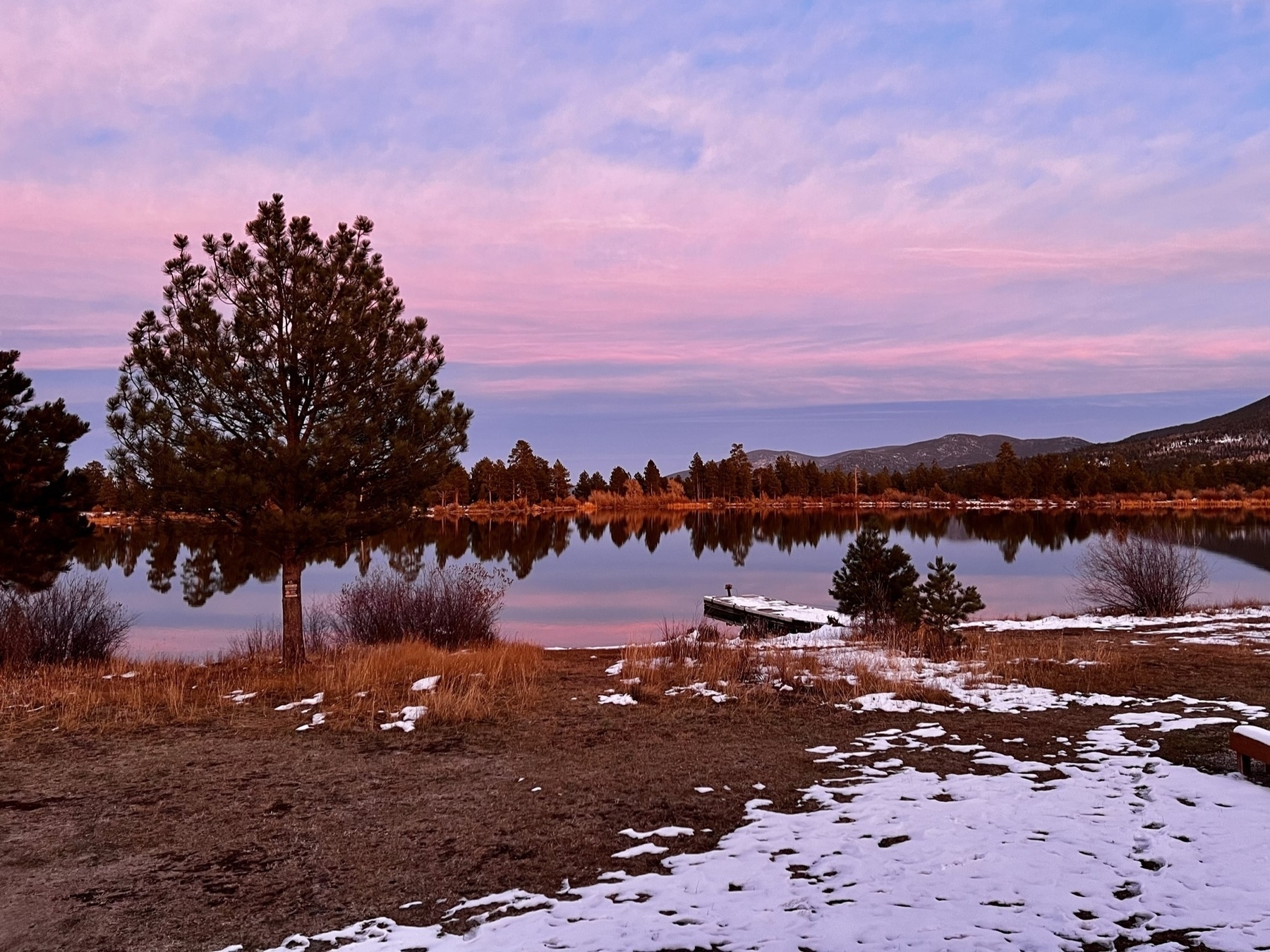 And to follow up, here is a sunrise photo from the same spot.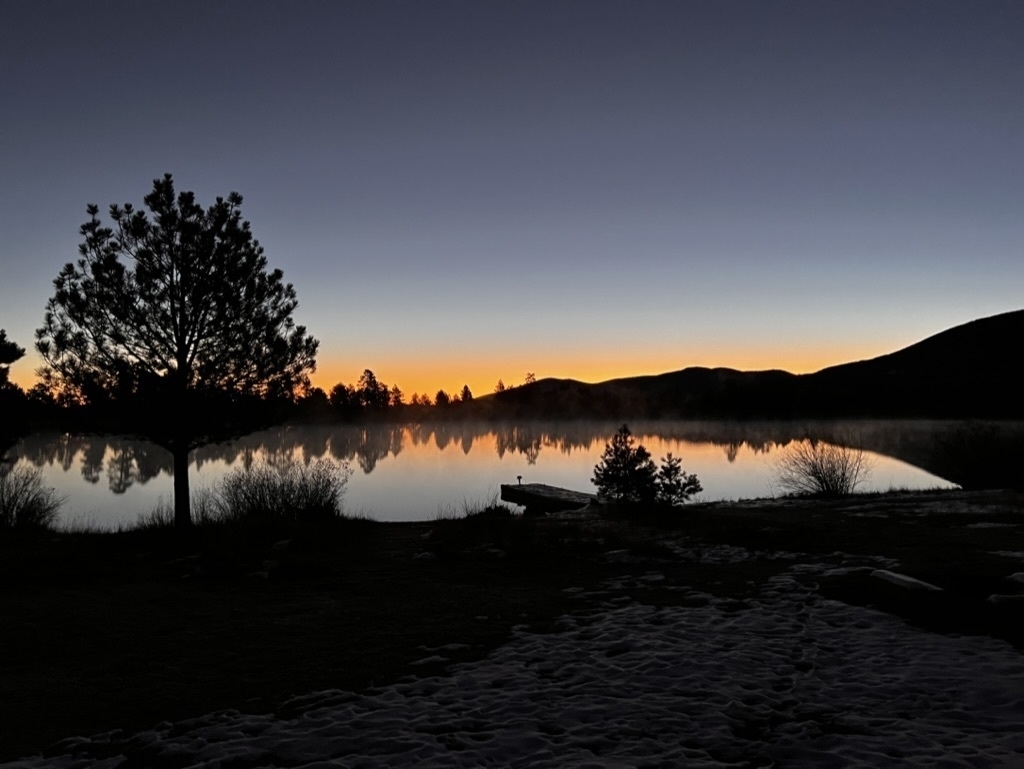 A long drive down I 15 brought us to Cedar City Utah for our third night. We headed up to Brian Head, a ski area and did a short little hike. My foot was feeling better by this time, but we still didn't want to do too much. I love this shot of the show against the beautiful red rock! Our hotel was a Baymont tonight, and I'm not sure why, but the hotel had a some special "mini-rooms" even the door was about ¾ of a normal width. This was our room for the night. The saving grace for the hotel was that it was near a brewery and a really excellent pizza place! I had a chicken pizza with white sauce and pistachios! Truly amazing.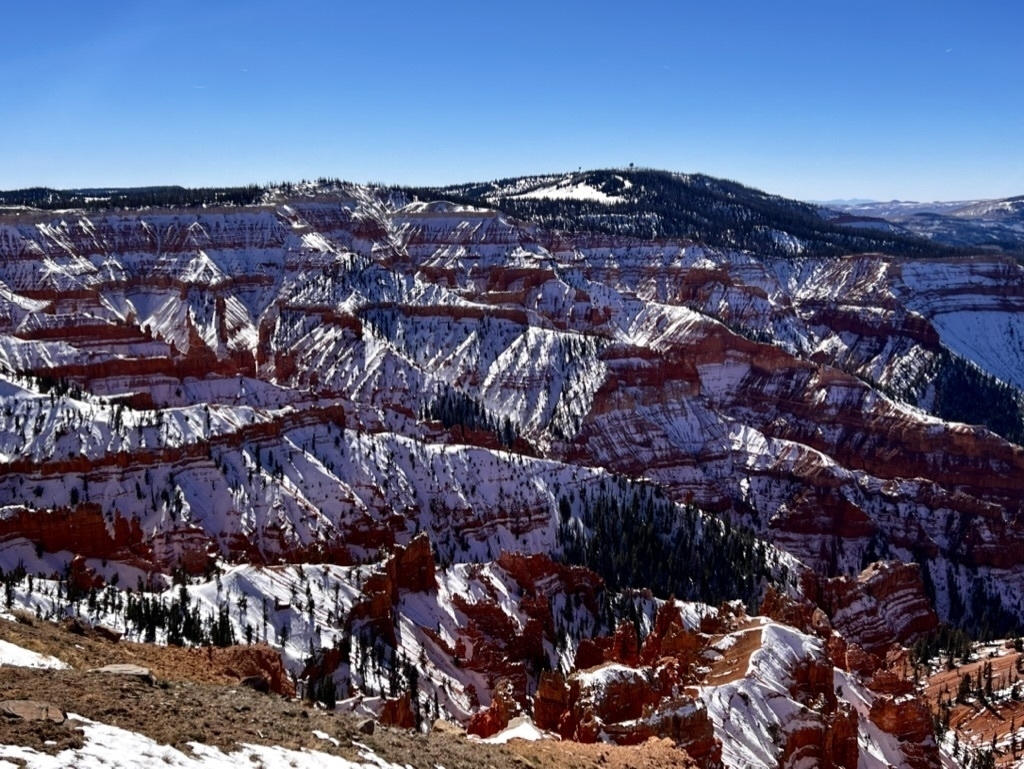 Our last day was the final push to Indio. But we made a quick stop at Kolob Canyon to take a short hike. Maybe some of the most spectacular views yet.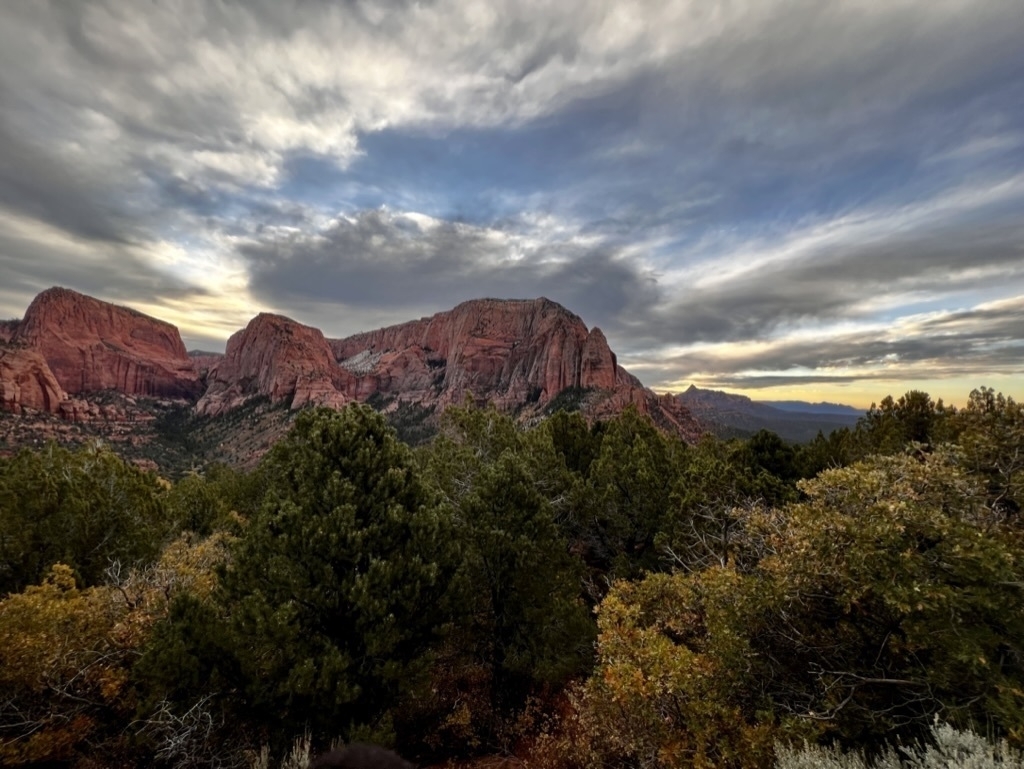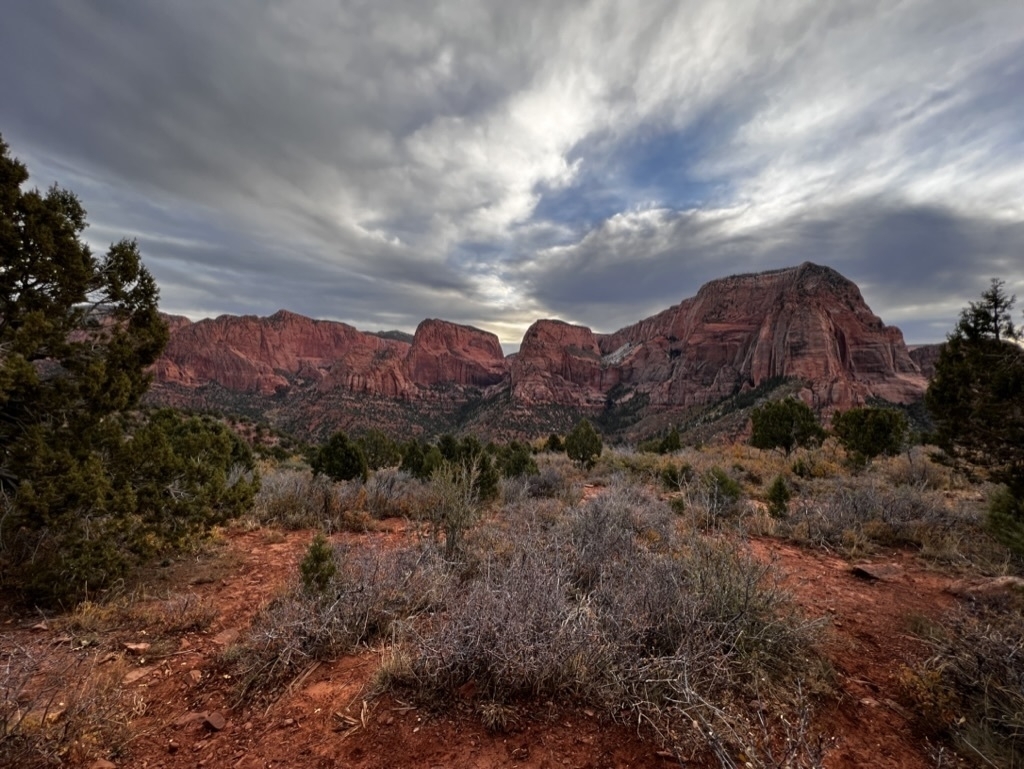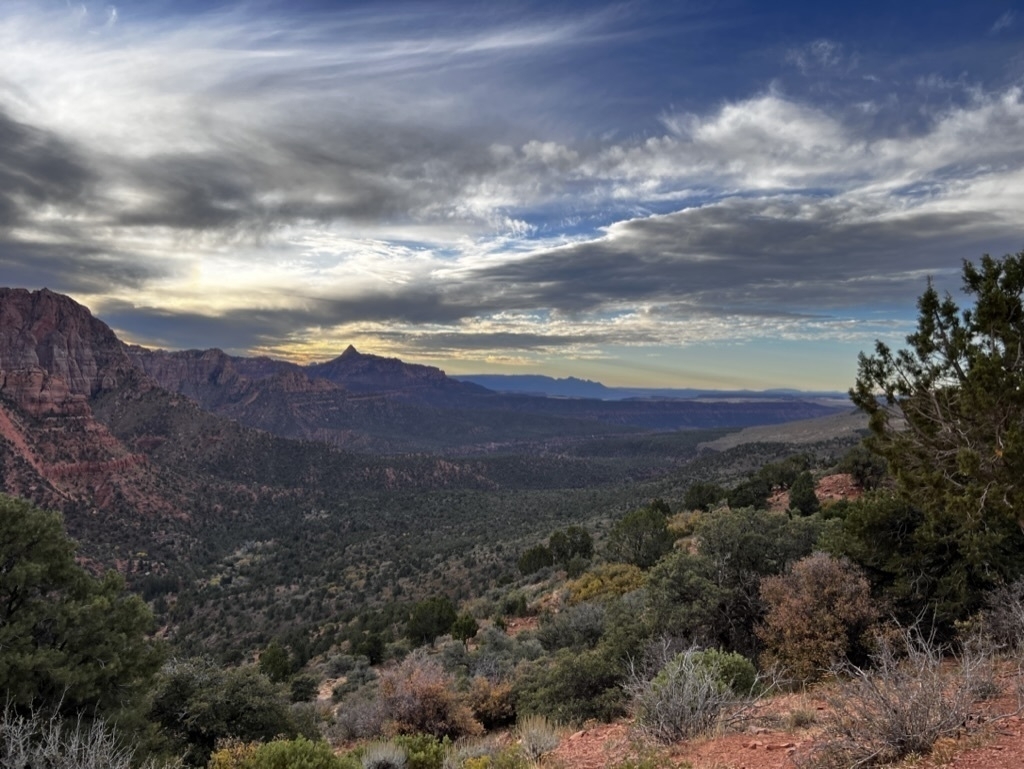 This was a great way to do the trip out this year. We averaged about 6-7 hours of driving a day with time at the end of each day for a short hike or some site seeing.