Grand Teton Icons
What do Oxbow bend, Schwabacher landing, the Moulton barn and the snake river overlook all have in common? These are all iconic sites to see in the park. We set out early again this morning to beat the crowds and the heat to see them all. Although today was not a day for long hikes we did enjoy several short walks to see the sites.
The first stop was an early morning stop at Oxbow bend. A great place to spot wildlife, but even though we were there early in the morning we didn't see any mammals. The coolest thing we saw at Oxbow was an Osprey carrying off a trout to its nest. A trout is perfectly streamlined for flight underneath a bird of prey.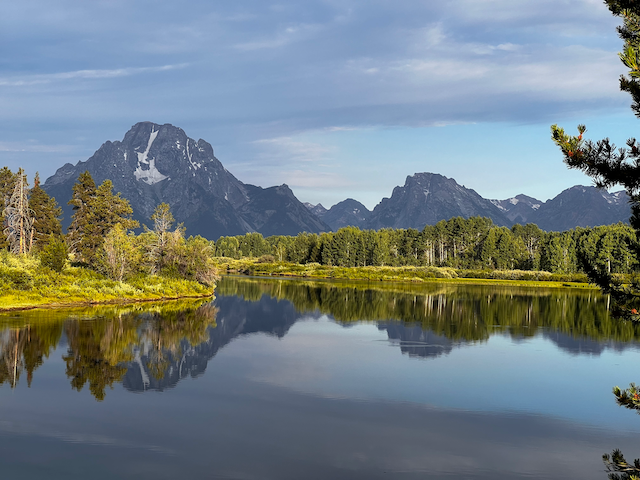 A little further down the road we had a fantastic view of Grand Teton in the beautiful morning light.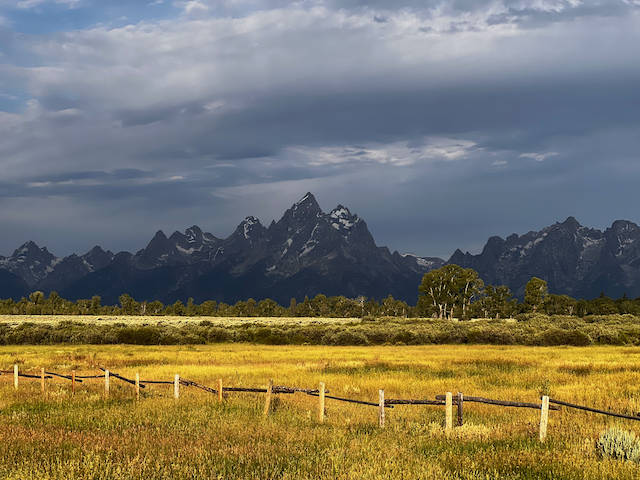 Our next stop was at the Snake River overlook. This is the place where Ansel Adams took his iconic photo that put Grand Teton on the map. There are more trees now than when he took the photo in 1942. We did our best to recreate the photo using 2020 technology and filters.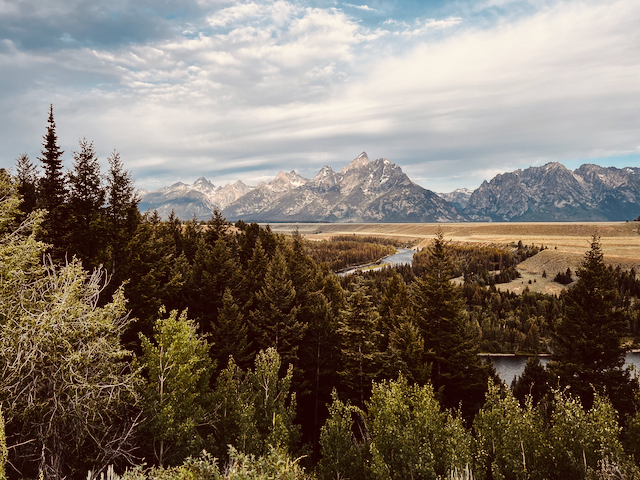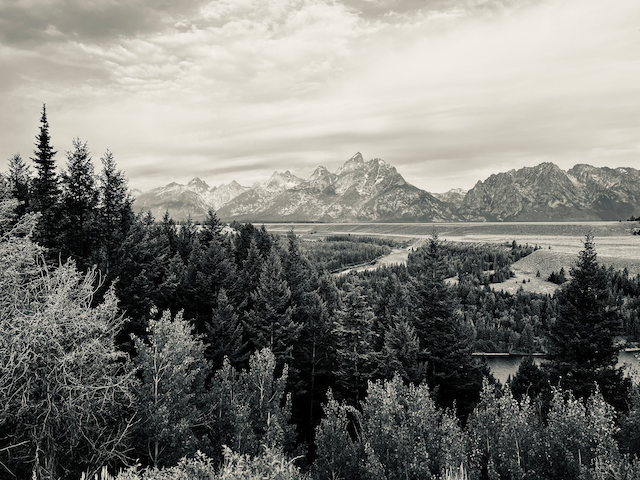 As we were heading to the truck we overheard one young dad tell his three kids "Look kids there are some iconic Grand Teton crows". The only thing I can imagine that would inspire a statement like that was if they too had been listening to Gypsy Guide in the car.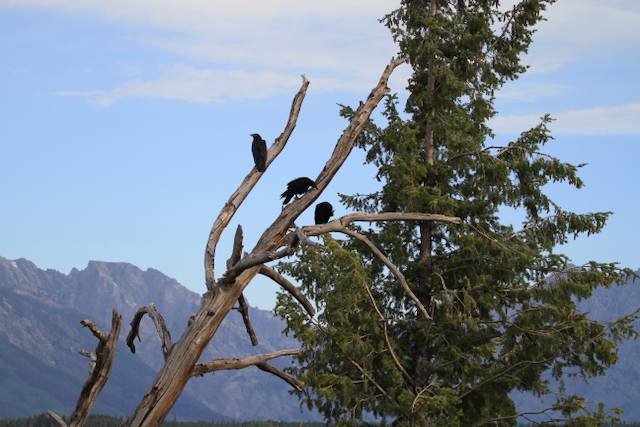 Further on down the road we went, this time our stop was Schwabacher landing. We were in luck! There was a mama moose and her baby eating and drinking in the river. This time I had our good old Canon SLR with the long lens so we were able to get some really good photos of the pair.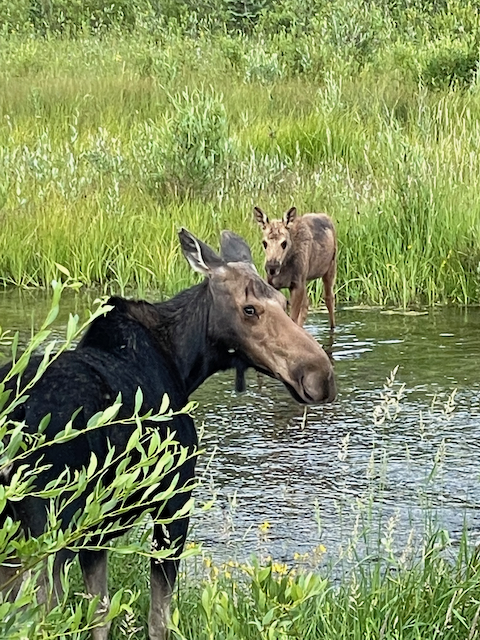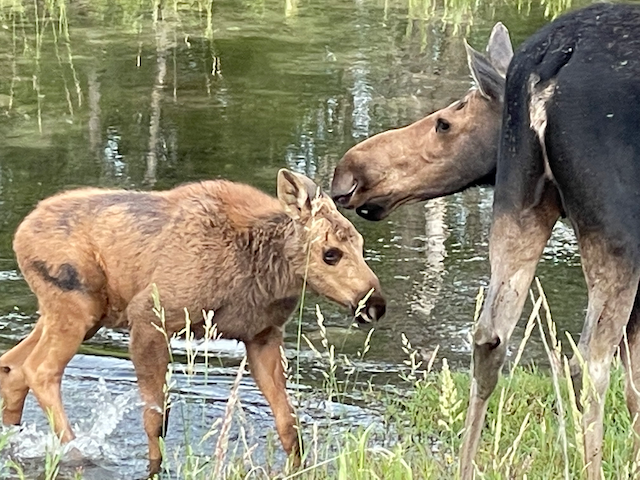 Once again we were really hoping to see a bear so we spent more time at a little more secluded pullout at Schwabacher but didn't see anything but more birds.
The last of our iconic stops was on mormon row where there are some well preserved barns from the 1890s.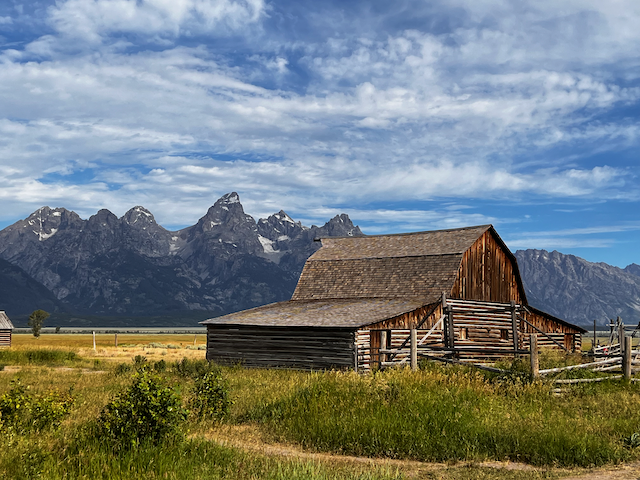 After seeing all of these iconic sites we decided to continue on into Jackson and wander around the town a bit. It was a Saturday so we happened to hit the farmers market for some great fresh bread. Other than that Jackson seemed pretty much like every other western tourist town.