Winter Wonderland at White Sands
I was looking down at my phone or something inside the car when we made the transition. I looked up and saw this sight!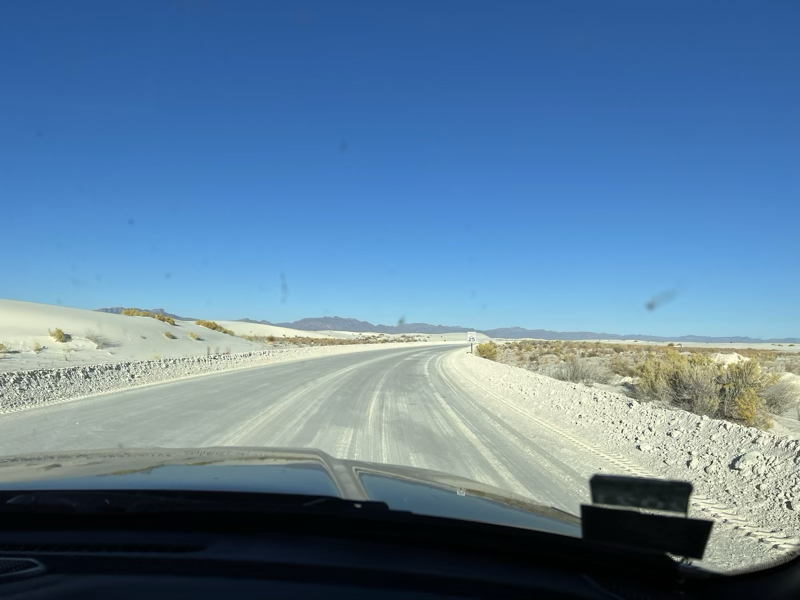 It looked like we had suddenly been transported to Wisconsin in the middle of January! Instead we were at White Sands National Monument in New Mexico. Not far from the Missile Range and the test site for the Manhattan Project.
We did some messing around on the dunes, enjoying the beautiful contrast between the white sand and the clear blue sky!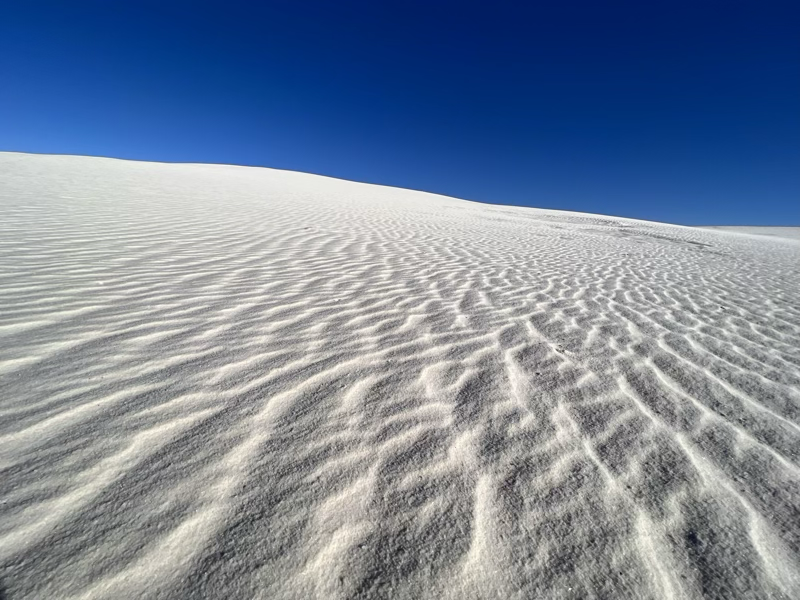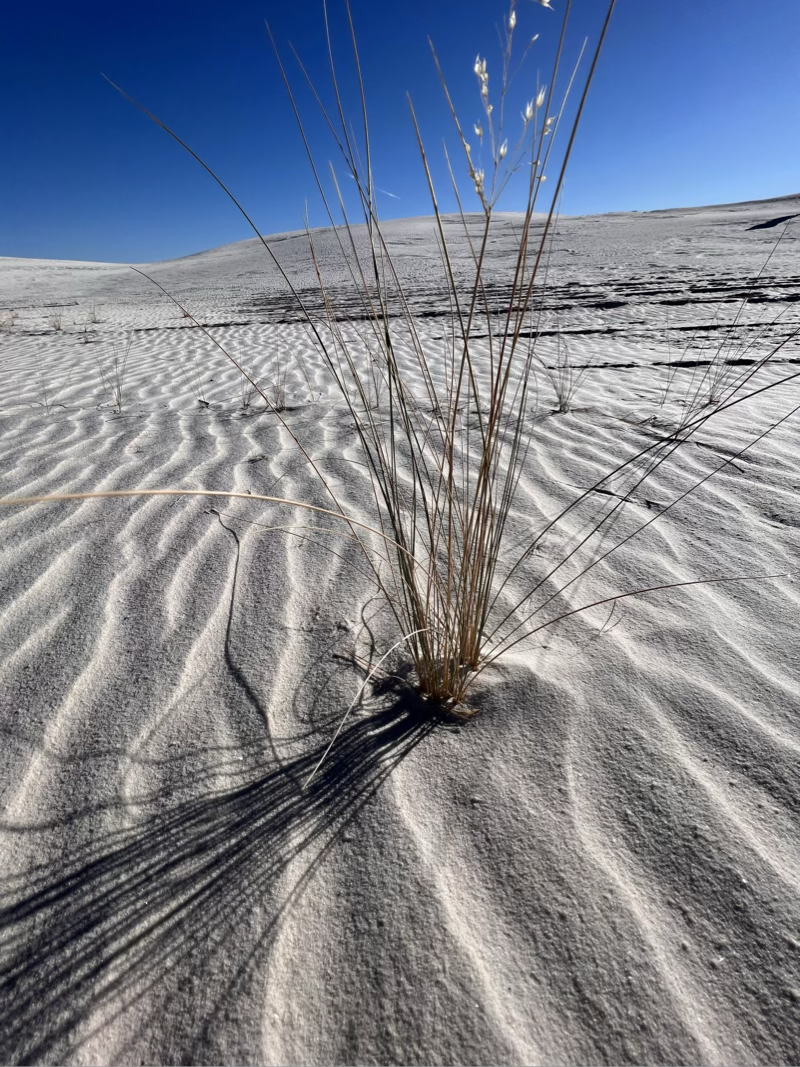 From White Sands we went back to our campsite at Leasburg Dam and hooked up to head further west. We had opted for a KOA in Wilcox AZ for the night so we could have all our tanks clean and empty for the final drive to Indio.
Little did we know that Wilcox is some kind of wine Mecca for the state of Arizona. Who ever heard of an Arizona wine anyway? We had to give them a try so after making camp and doing a little work with the good WiFi. We headed to the Coronado Winery to test a few wines and enjoy some of their food. The wine was actually really good, I ended up buying a bottle of their Rose to take with me and Jane bought a bottle of the Sangiovese.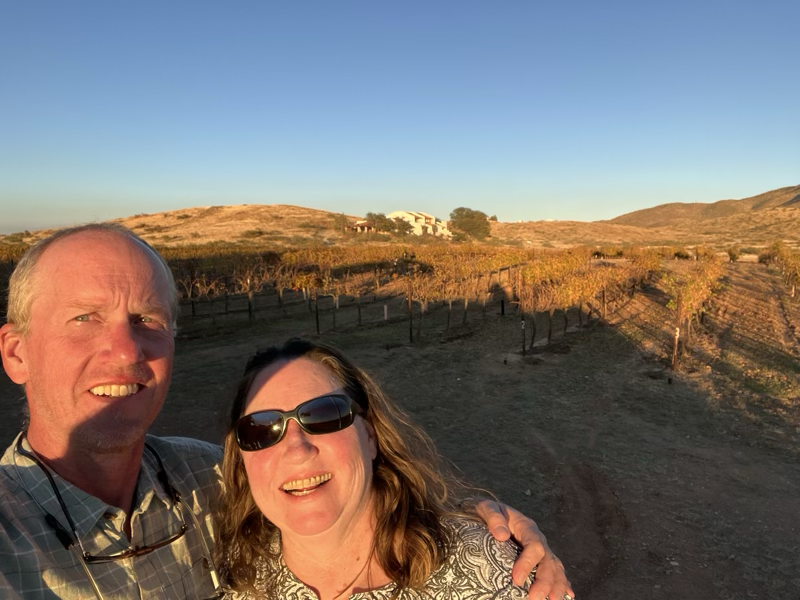 Its been an incredible trip and all we have left is about six hours of driving on I-10 tomorrow! Depending on how early we get on the road we will be in Indio by early to mid-afternoon. Lots to look forward to there, and looking forward to reconnecting with all of our Indio friends, golfing partners and pickleball players!