Zooming to Tennessee
My back felt better this morning, and with 52 miles on the schedule it felt very doable. Especially with all my new ointments to soothe my muscles and keep my rear end happy.
The challenge for the day was that in addition to riding, and needing to move to the next campground, I was also supposed to participate in the Concordia College October board meeting. What to do? Most of the morning was scheduled as committee meetings and the student learning committee had no important votes to make today, so I decided I would ride during that meeting and attempt to participate via zoom as I rode. It mostly worked fine! I was able to listen to 90% of the meeting as I had at least two bars of Verizon LTE for the majority of the ride!
The only part I could not participate in was during opening introductions when I happened to be down in a very pretty valley — I guess they call them hollers down here in Kentucky? In any case I didn't have service for a while.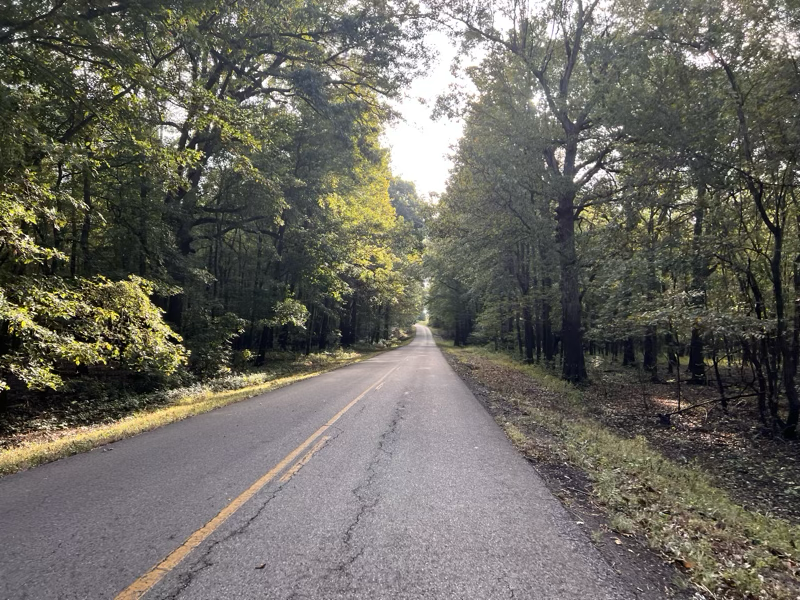 I'm going to claim that this is the first time ever that a Concordia regent has participated in a board meeting, virtually, while riding 52 miles.
Tonight we are camped out at Reel Foot Lake State Park. We have a beautiful spot right on the lake.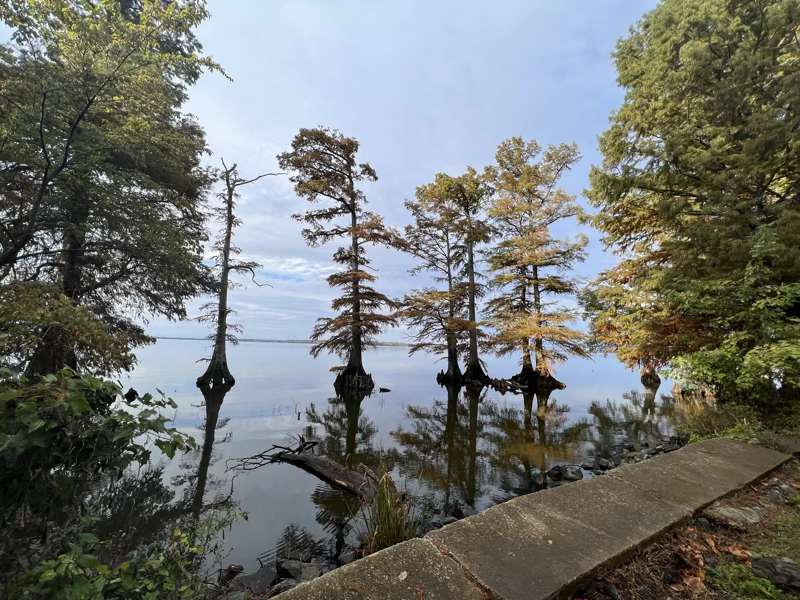 Getting into this spot was quite the trick! First we had to back down a lane and then make a sharp turn around a tree, while avoiding another tree with the pickup! Thankfully I married a pro backer upper, and with my expert hand signals 👉👈 we were settled in no time!
A relatively early arrival allowed me to participate in the afternoon session from the comfort of our couch, and thankfully we have a good signal at this campground!