A Dogged Ride to Fort Pillow
Today I saw fields of cotton ready for harvest for the first time in my life. What a sight! Acres of white "flowers" against a backdrop of green.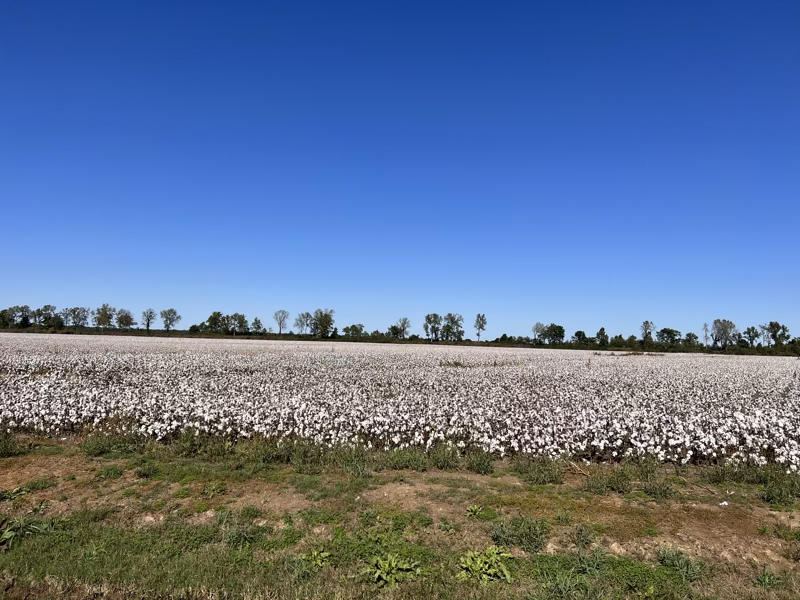 After breaking camp at lake Reel Foot and riding for a while with Jane I got on my bike for the last 52 miles into our destination of Fort Pillow. Less than 100 yards from starting my ride I was chased by two dogs. Of course this was going to happen as I had just commented to Jane that of all the things so far the last couple of weeks I was glad that I hadn't had to cope with dogs! These two were just a dramatic foreshadowing of my day to come. Following the MRT took me through lots of pockets of rural houses on very lightly traveled roads. But every house had at least one dog and all of them wanted to greet me in some way. None of them attacked, but when you are on a bike it is never fun to have dogs running beside you or in front of you, you just don't know what they will do.
In addition to the cotton fields I also saw a lot of Kudzu forests. Kudzu is an invasive plant species introduced from Japan. It can grow a foot a day and loves to cover the native trees giving the forests that have been taken over by the Kudzu quite an interesting look!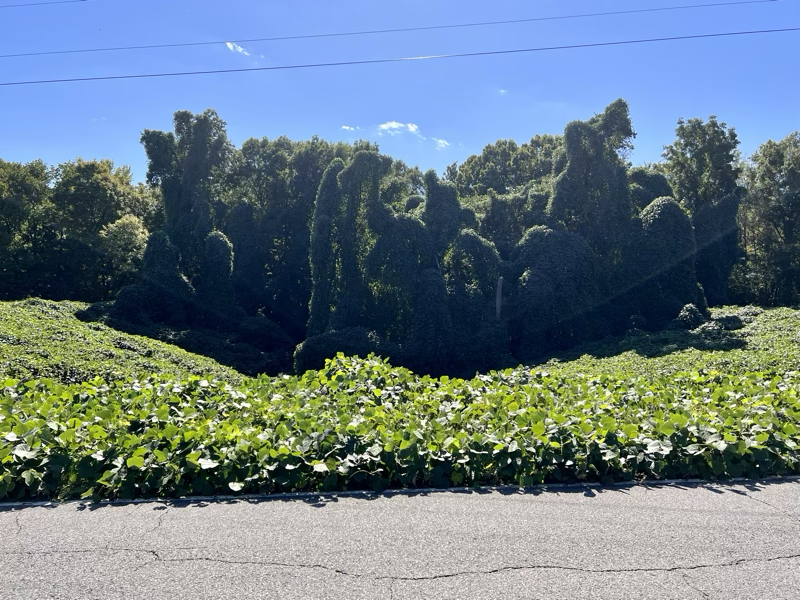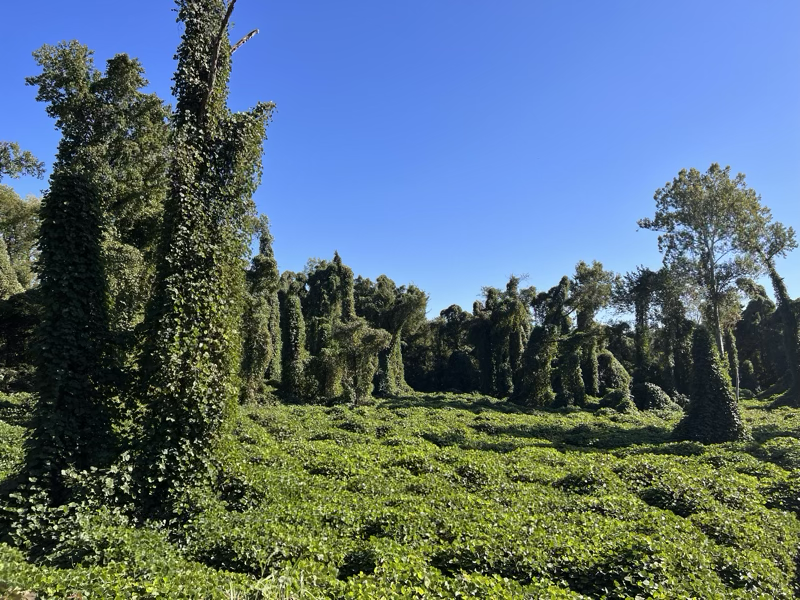 Today's ride was also super hilly! The final few miles up to the campground at Fort Pillow almost did me in! I'm very happy that this should be one of the last hilly rides, the rest of the way to Louisiana should be pretty flat.
I've read quite a bit about the civil war but had never heard of a general Pillow. Turns out he didn't last long and neither did the fort. Less than a year from completion the fort was abandoned by the confederacy. It was a very nice campground, and it was a beautiful Fall night. A good chance to have a campfire and enjoy some well earned steaks after a hard ride!
Tomorrow Jane and I plan to do an easy ride on a bike path on the way to Memphis, then I'm planning to take a couple days off as we rest up and take in a few of the sites in Memphis. Hopefully some BBQ on Beale street is in my future.