Mississippi Palisades to Muscatine
Today I did 86 miles but it was a very relaxing day of riding. The majority of the day was on trails and it was nice to be away from traffic and goats. At one point I was riding right along the top of the levee but most of the time was just through nice rural roads and trails.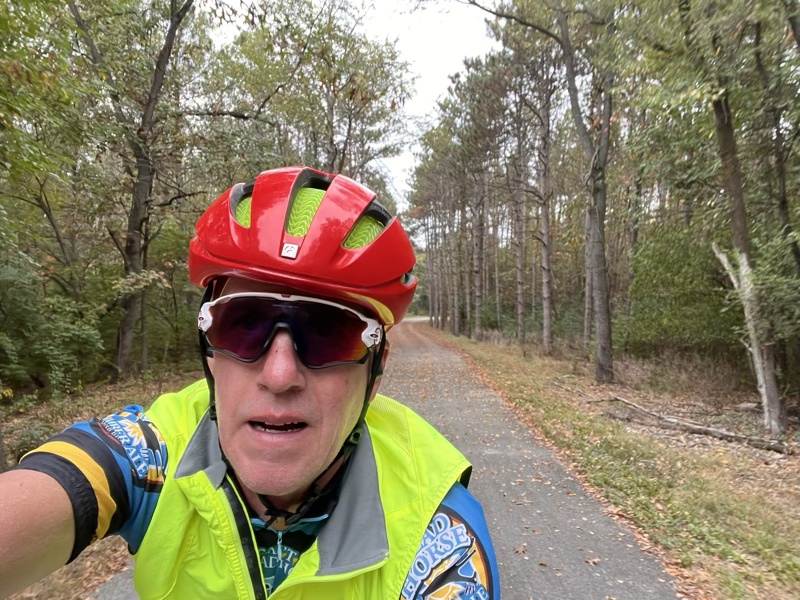 I had to make a stop at the local Caseys to buy a couple of bottles of water since I somehow managed to leave the camper with everything but my water bottles. I now have a morning checklist to make sure I don't forget stuff!
My route today took me through Cordova, where I stopped for lunch and enjoyed the view of the river as well as through East Moline, and Davenport. My one little snag was the bike trail through the parks area of Davenport was closed due to some emergency training drills, so I had to detour on a little busier road.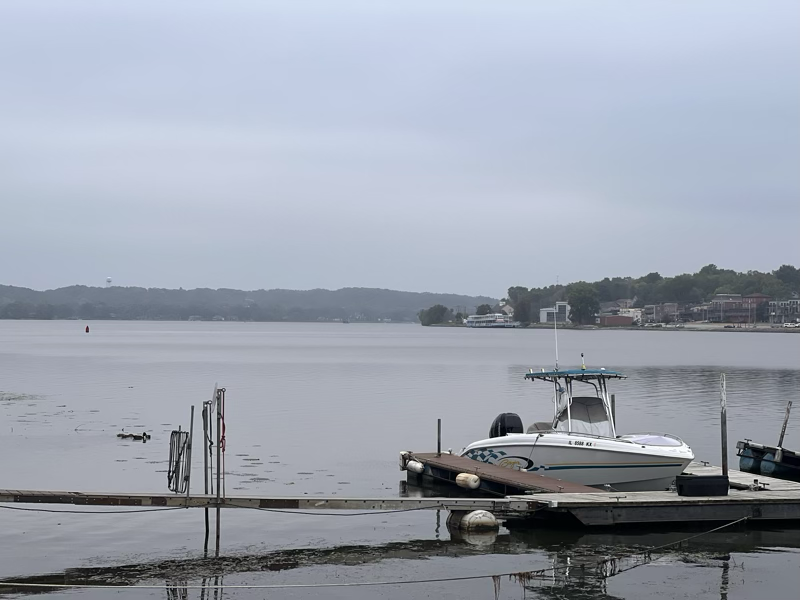 When I arrived at our destination for the night near Muscatine, Jane was sitting in the parking area. It turns out that checkout time is not until 4:00 and the people occupying our site for the night were going to get every last minute out of their stay. After 4:00 there was still no sign they were leaving, and I was sweaty and grumpy and out of patience so I went over to the sight to politely ask when they planned on moving along. It wasn't the most pleasant conversation I've had, but it did get the job done!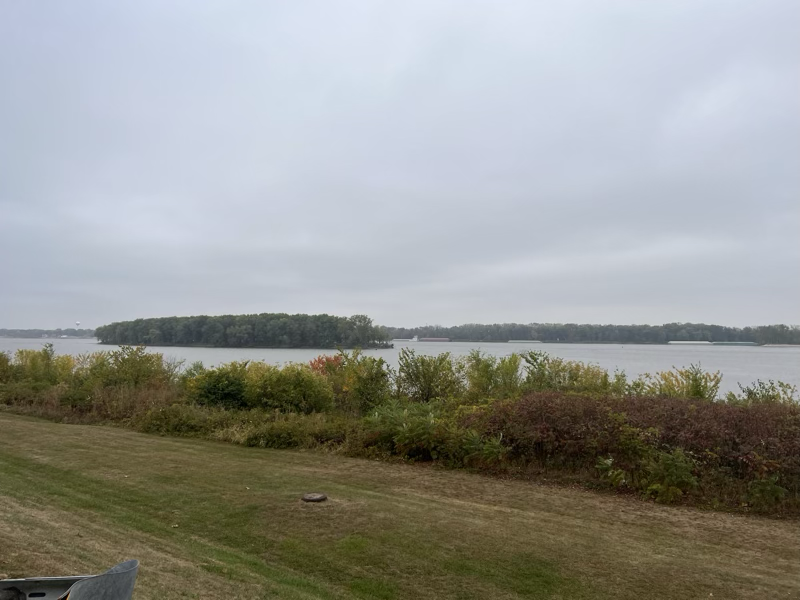 For dinner we had spaghetti and salad. I had not even finished my spaghetti when I had to do a Zoom meeting with a group of students who are working on a project for Runestone for their Senior Capstone. I don't mind working from the road especially when we have a decent signal. My schedule is a bit unpredictable depending on how far I'm riding and what the weather is, but I seem to be able to keep up with email and do a little development work in my downtime.