Prelude (Day 0) Mississippi Headwaters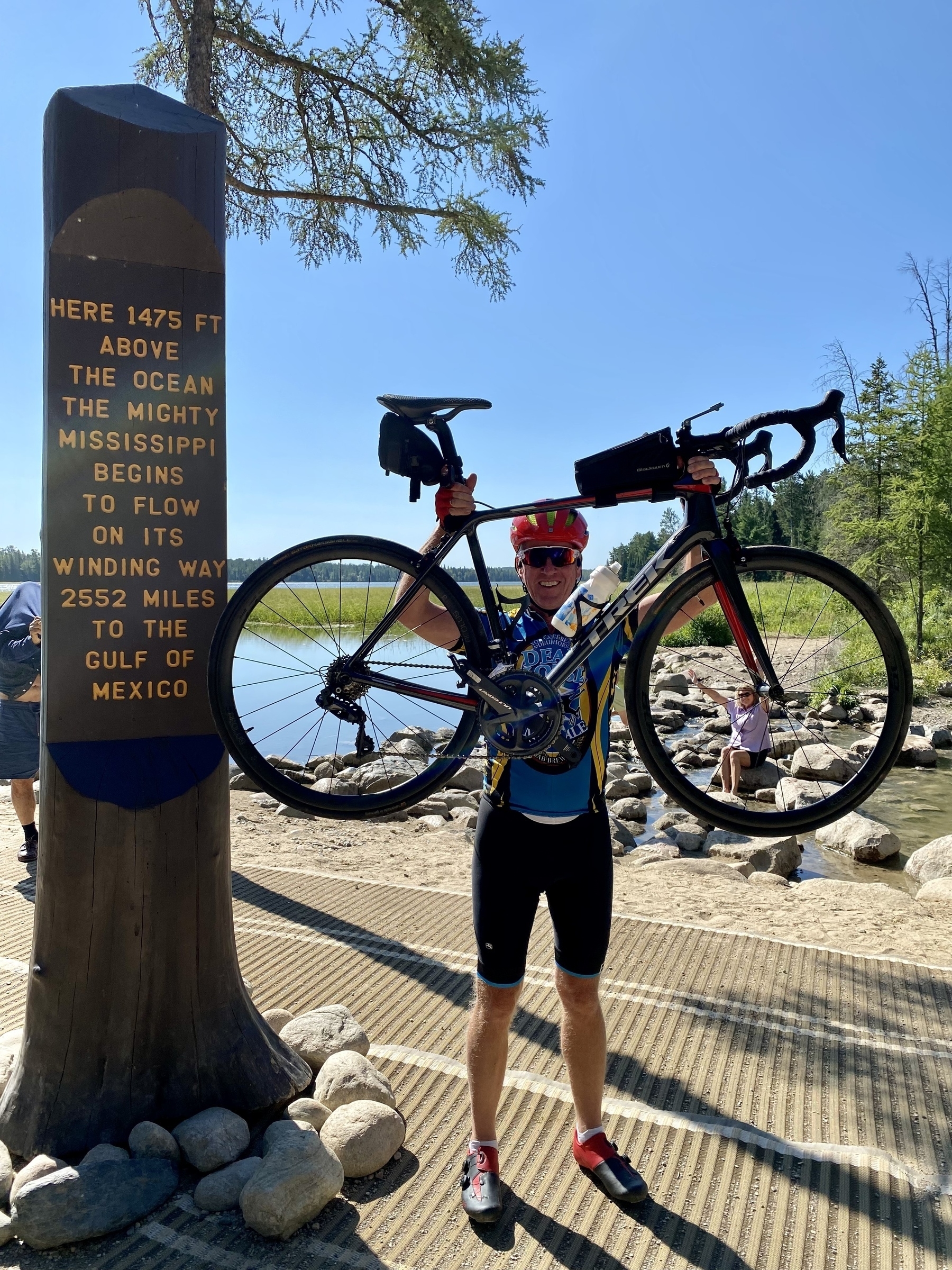 We had a lovely 20 mile ride around Lake Itasca planned for today with a stop at the headwaters of the Mississippi. As the sign says, 2552 miles! That is roughly the length of our journey, in three parts — Its a long way, but at least it is downhill! For those who don't know what I'm going on about, here is the story.
Sometime earlier this year I said it would be fun to ride the Mississippi from start to finish. It turns out there is a popular route known as the Mississippi River Trail. Its not a bike path but an established route of trails and roads leading from Itasca State Park in Minnesota all the way to the Gulf of Mexico. I'll be riding my bike and Jane will be riding a bit, pulling the camper, hiking and providing support.
Part I is the ride from Itasca to Minneapolis. This will take place Monday through Thursday this week. It features my first 100+ mile day from Bemidji to Brainerd on the Paul Bunyan trail.
Part II is the ride from Minneapolis to Lansing Iowa. This will be three days starting Labor Day. We'll end up camping in Decorah prior to Josh and Rachel's much delayed wedding celebration with friends and family. All fully vaccinated, we hope.
Part III will be from Lansing to the Gulf starting October 4th. We will be back at Luther for our 35 year class Reunion and when that is over we will take off down the river. Most days will be 60 - 70 miles but as we get further south and the route gets flatter I'll have a few 100+ days.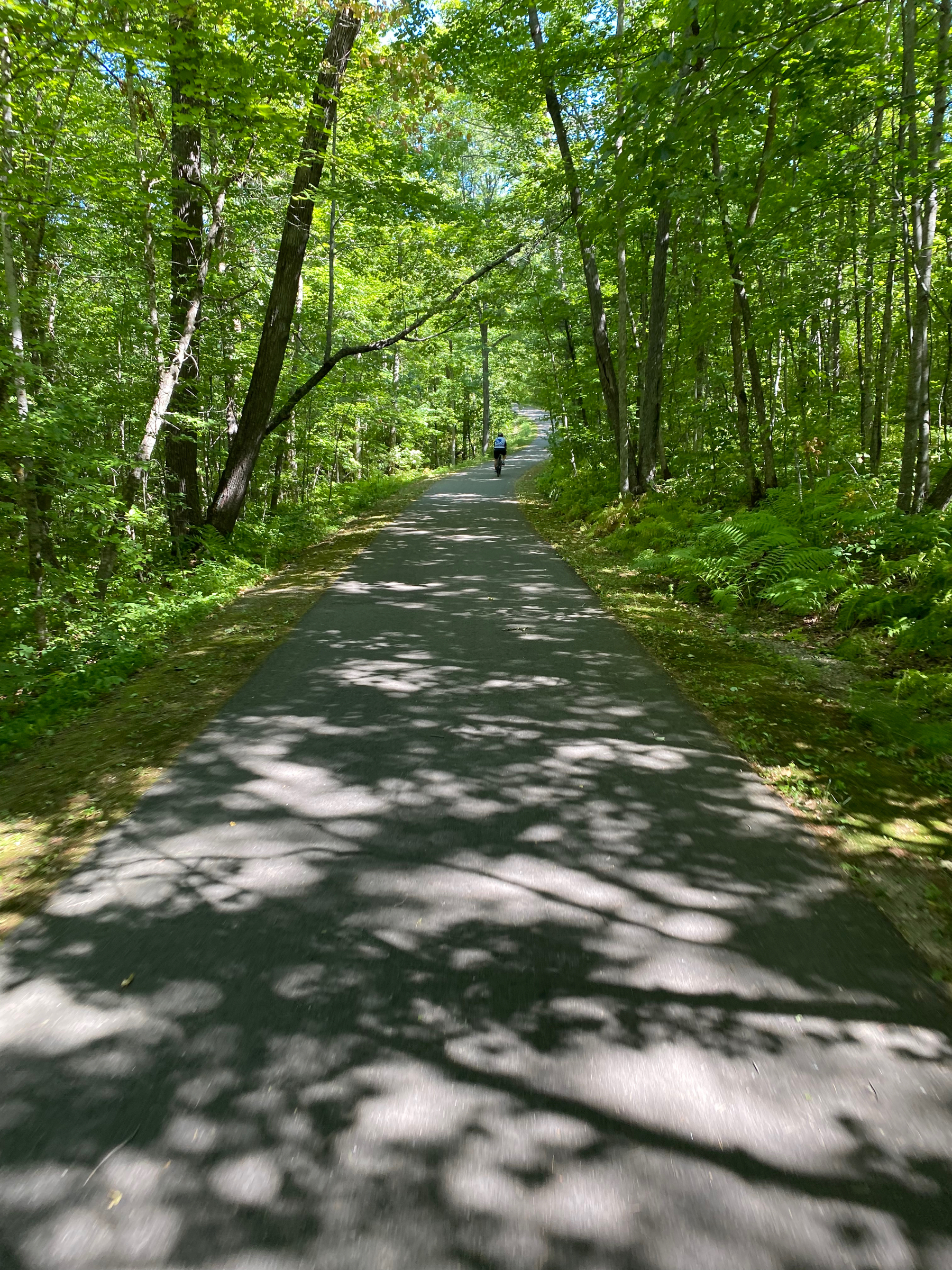 Our ride today was not what we expected since the wilderness road was closed due to downed trees and a high fire forrest fire risk 🌲 🔥. So we ended up doing more of the ride on the wonderful state park trails.
Tomorrow I'll rest my legs for a day and then Monday I will take off for Bemidji.