Deception Pass State Park
Yesterday was laundry day and hang around the park day. Jane headed into Oak Harbor to wash a load of clothes while I stayed at the camper to catch up on a some emails and Runestone issues. She brought me donuts.
To work off the donuts we decided to do a nice long hike to the bridge and up to the summit. It was a great hike and a good chance to break in my new hiking boots. I don't like them as much as the Salomon's so I think there will be another trip to REI when we get back to Minnesota.
Here is a view of the bridge from the north beach. One fun fact about this bridge is that it was built by the Civilian Conservation Corps between 1934 and 35, one year to build the bridge! It has been a two year project just to repaint the bridge in 2020/21! I'm not sure I'd call that progress.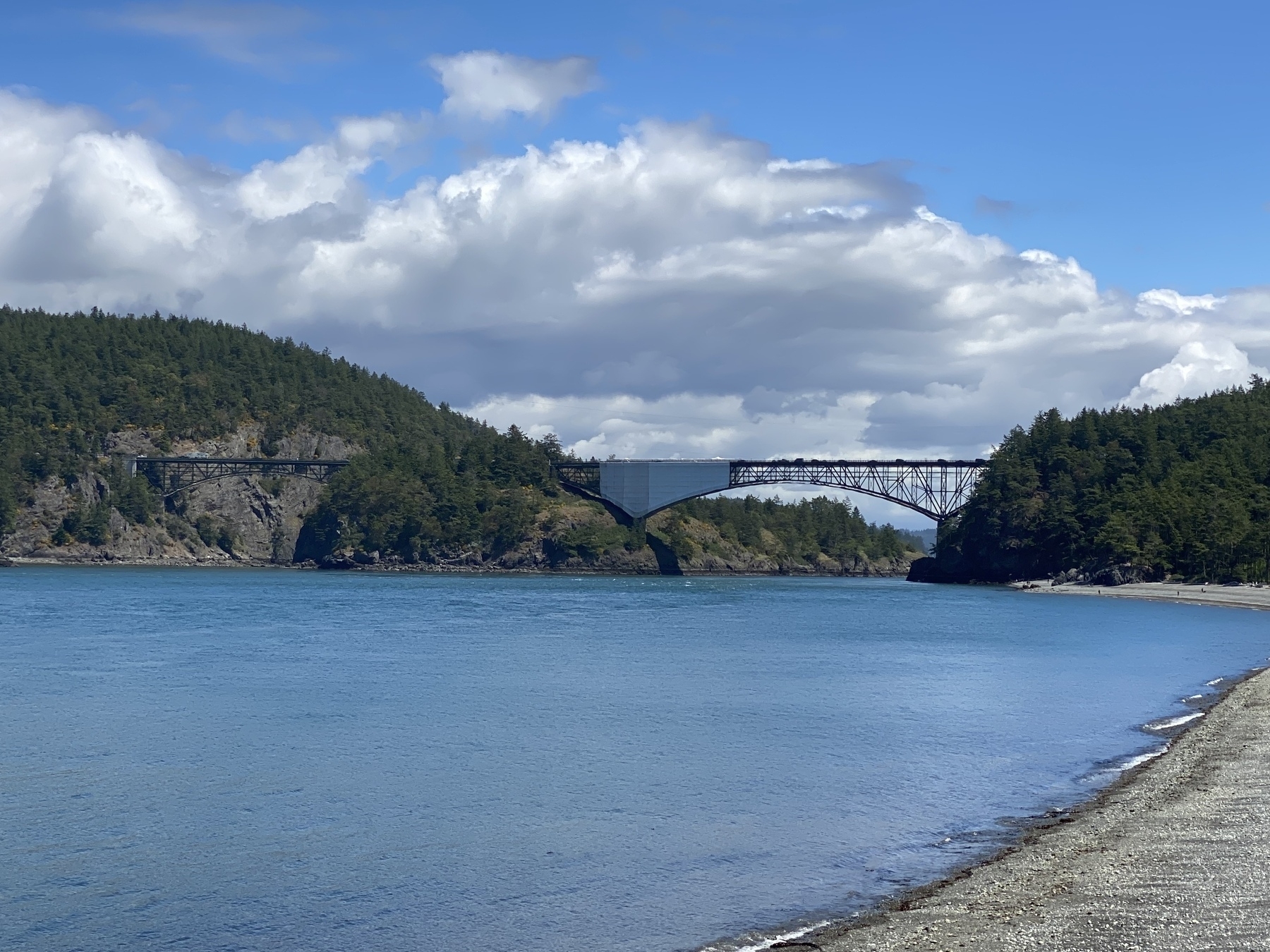 Here is another shot from the bridge itself.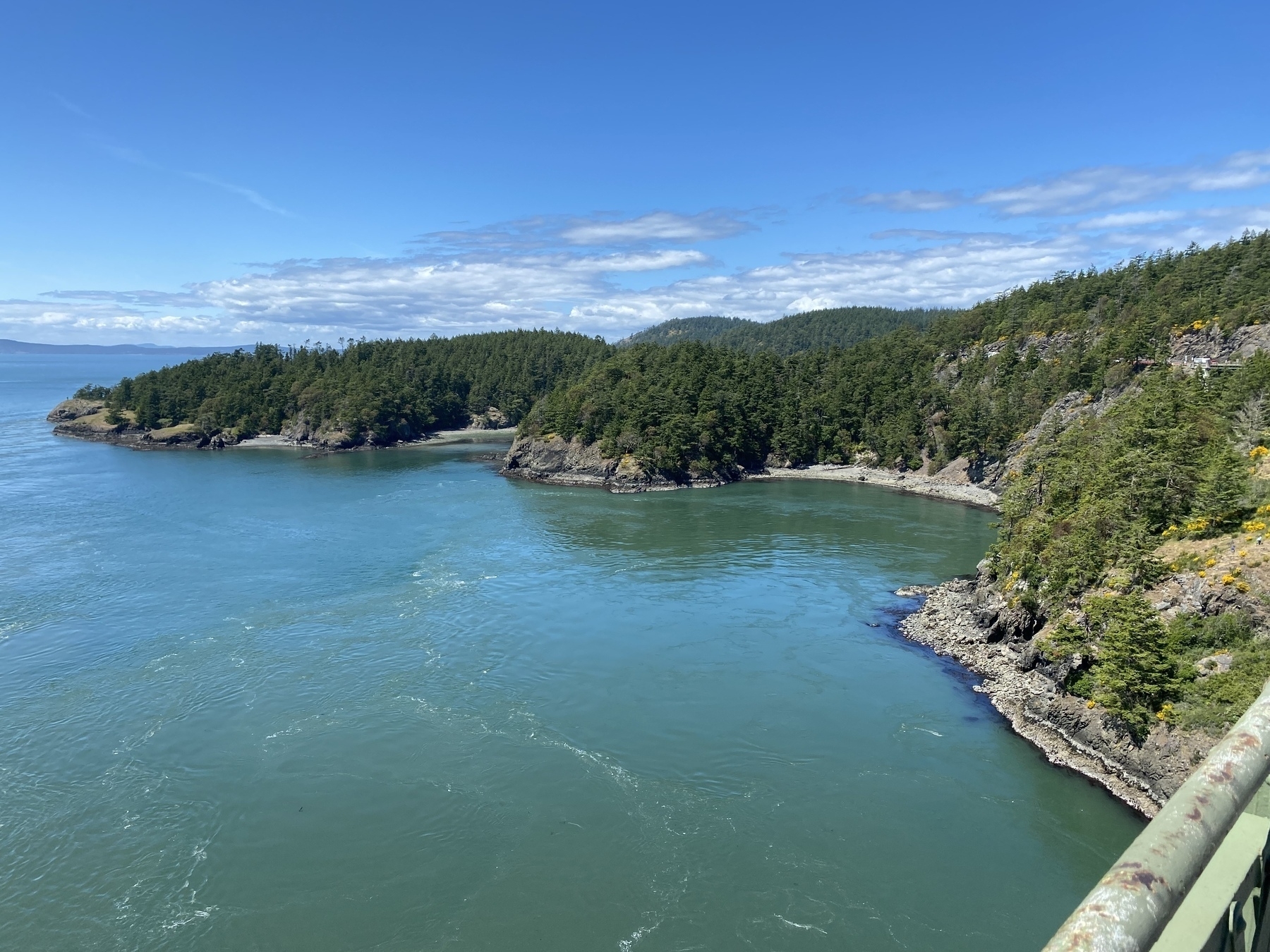 After the bridge we had a little more climbing to do to reach the summit where we had a fantastic view of Whidbey Island, the San Juan Islands and much more.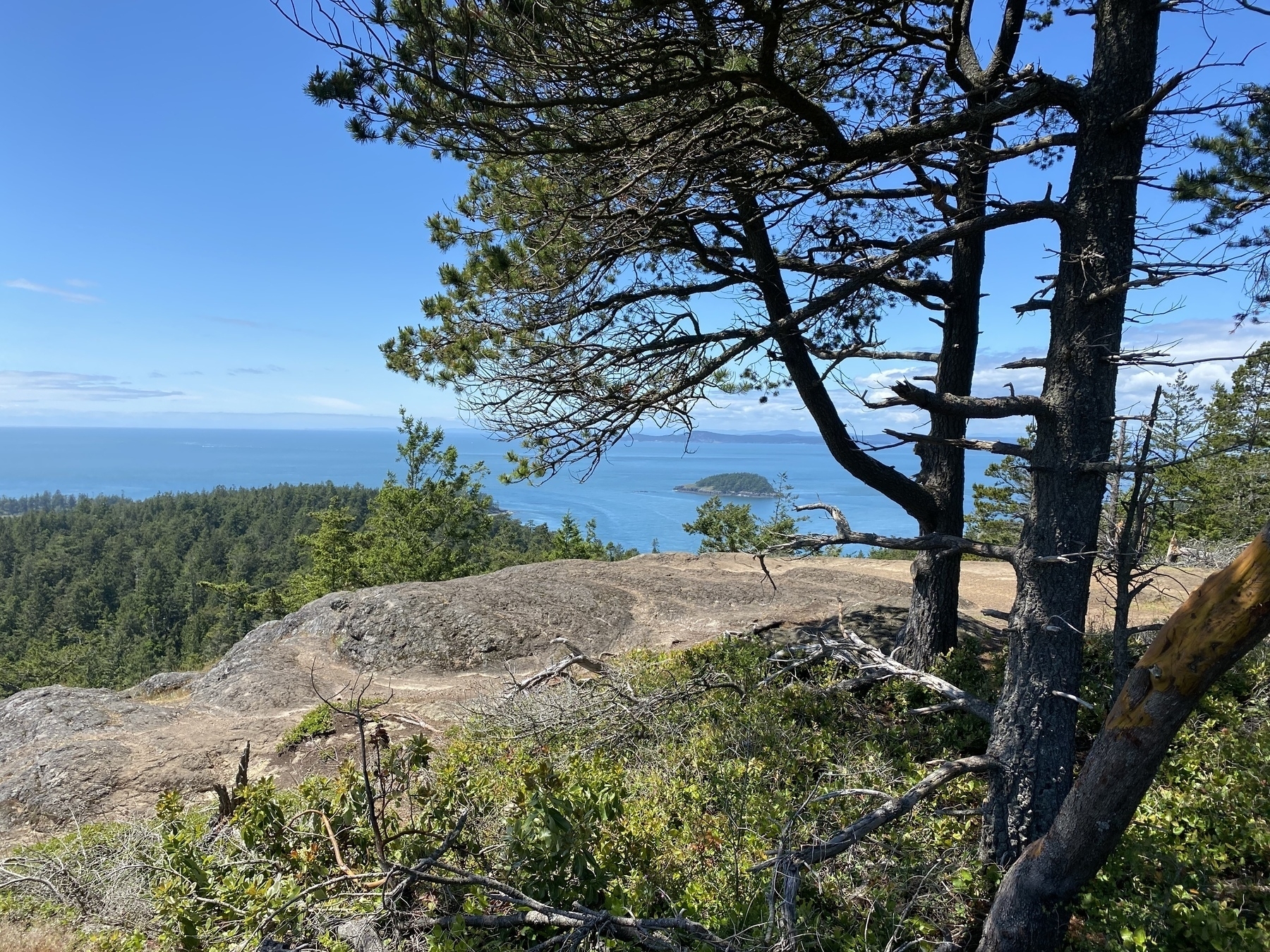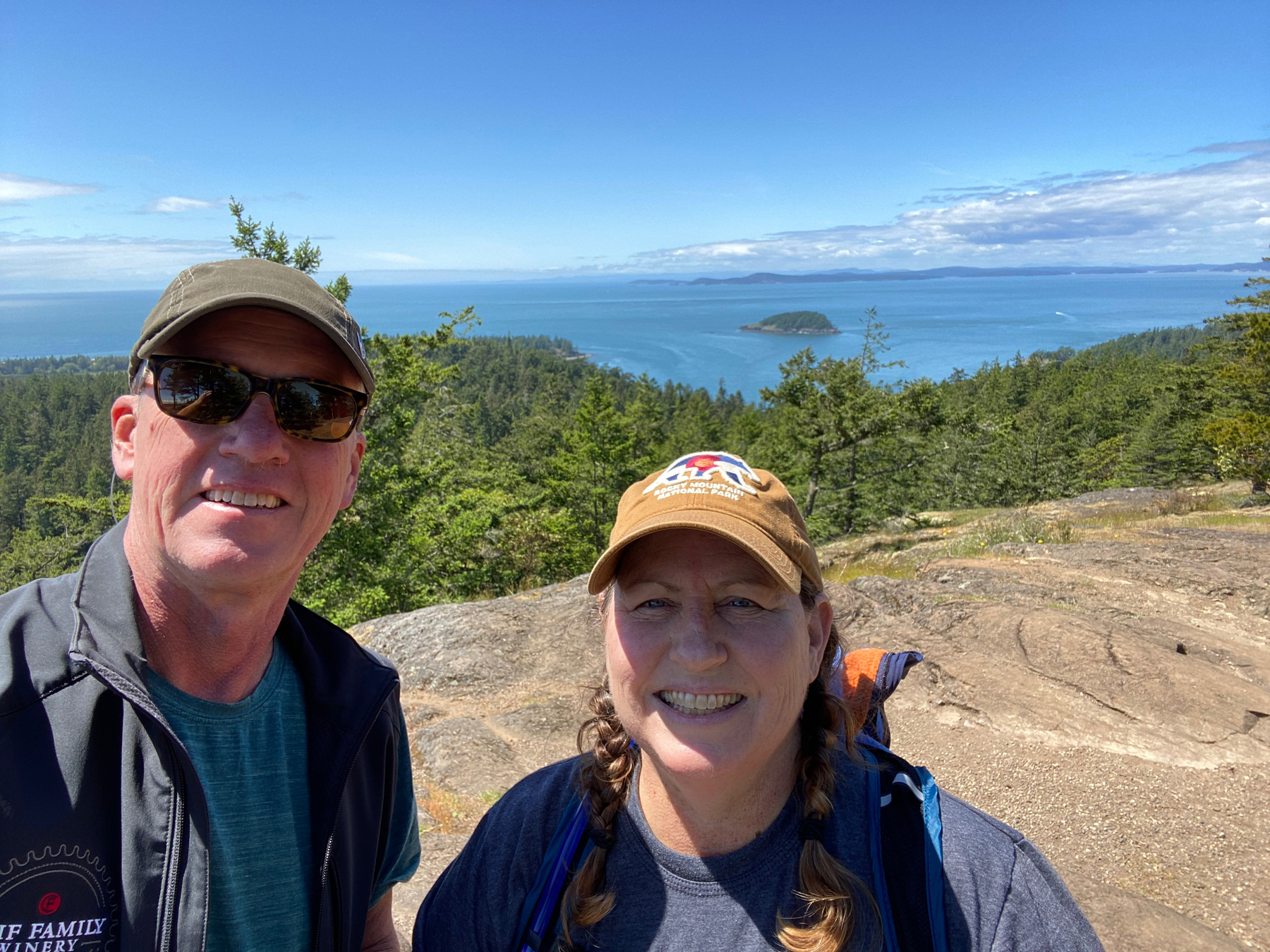 Back at the campsite it was fajita night. With chicken fajitas cooked over an open fire, and some Kirkland margaritas.