El Capitan State Beach - The Adventure Begins
This morning began with Coffee and a quick, but promising, Zoom meeting with the folks from ProjectSTEM.org, about how Runestone and ProjectSTEM can work together. After that energizing call I quickly transitioned to camper loading mode, before heading out for our final nine holes of golf with the couples league at 9AM. In the meantime the guys showed up to start laying the Pavers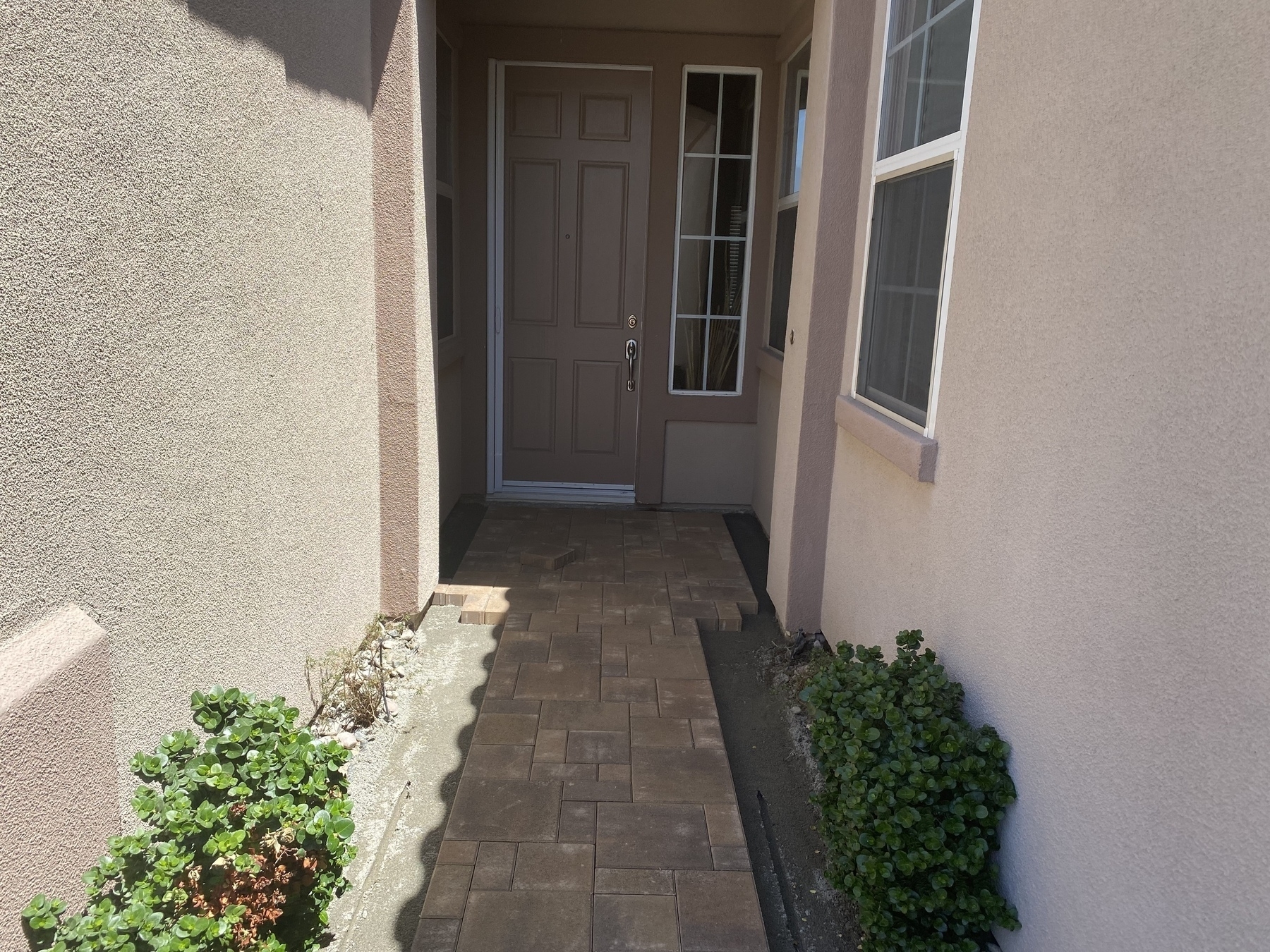 in our new courtyard area! Talk about a busy last day in the desert!
Our latest journey will take us up the california coast following Highway 1 and 101, through Oregon and into Washington state where we will retrace the steps of our honeymoon from 34 years 11 months ago! We'll call it 35 years. when we finish our visit to the Olympic Peninsula we'll head east and meet our friends Jim and Karen in Chelan Washington, and then make a beeline for Minnesota across the barren north! We are looking forward to 3 weeks of beautiful scenery, eating seafood out, hiking, biking and our little camper.
We are now experiencing LA traffic, sitting on the Ventura HIghway, going slow., the free wind is not blowing through our hair as we have the AC on. We also haven't been hit by any purple rain, so we got that going for us. Only 98 miles to go to our campsite but the estimated time of arrival keeps holding steady so I guess all this traffic was anticipated. I'm happy to report that the temperature here on the 101 is a good 20 degrees cooler than when we left Indio just a few hours ago. That is down 20 degrees from 100!
We are now happily in our campsite at El Capitan State Beach! It is only 65 degrees here so its starting to feel like Minnesota, but we are so happy to be on the road and are already enjoying this new adventure!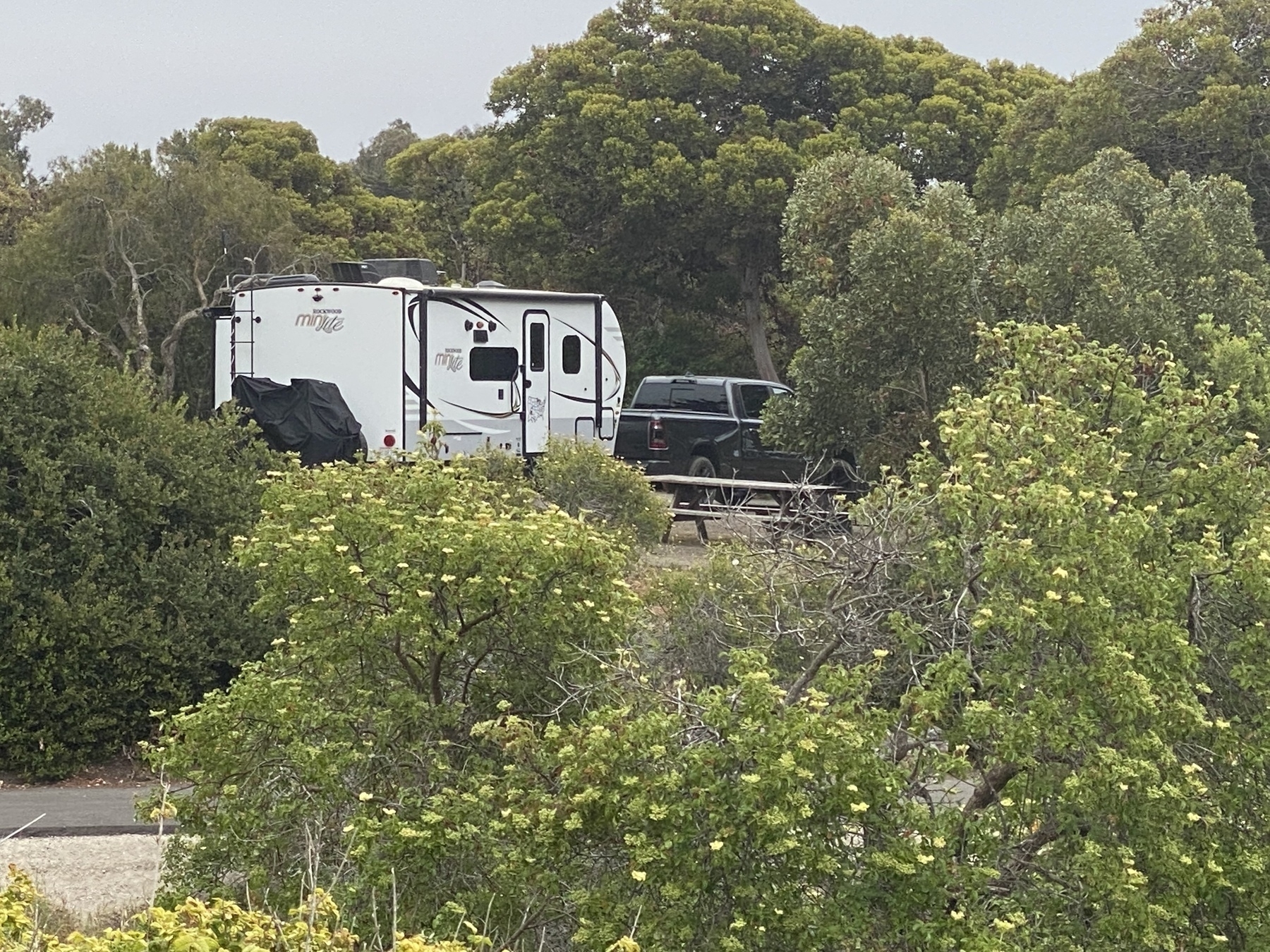 We got the camper set up and went for a short hike!
Next up happy hour, dinner, and then some rest after a very busy day.