Slow Down You're Movin too Fast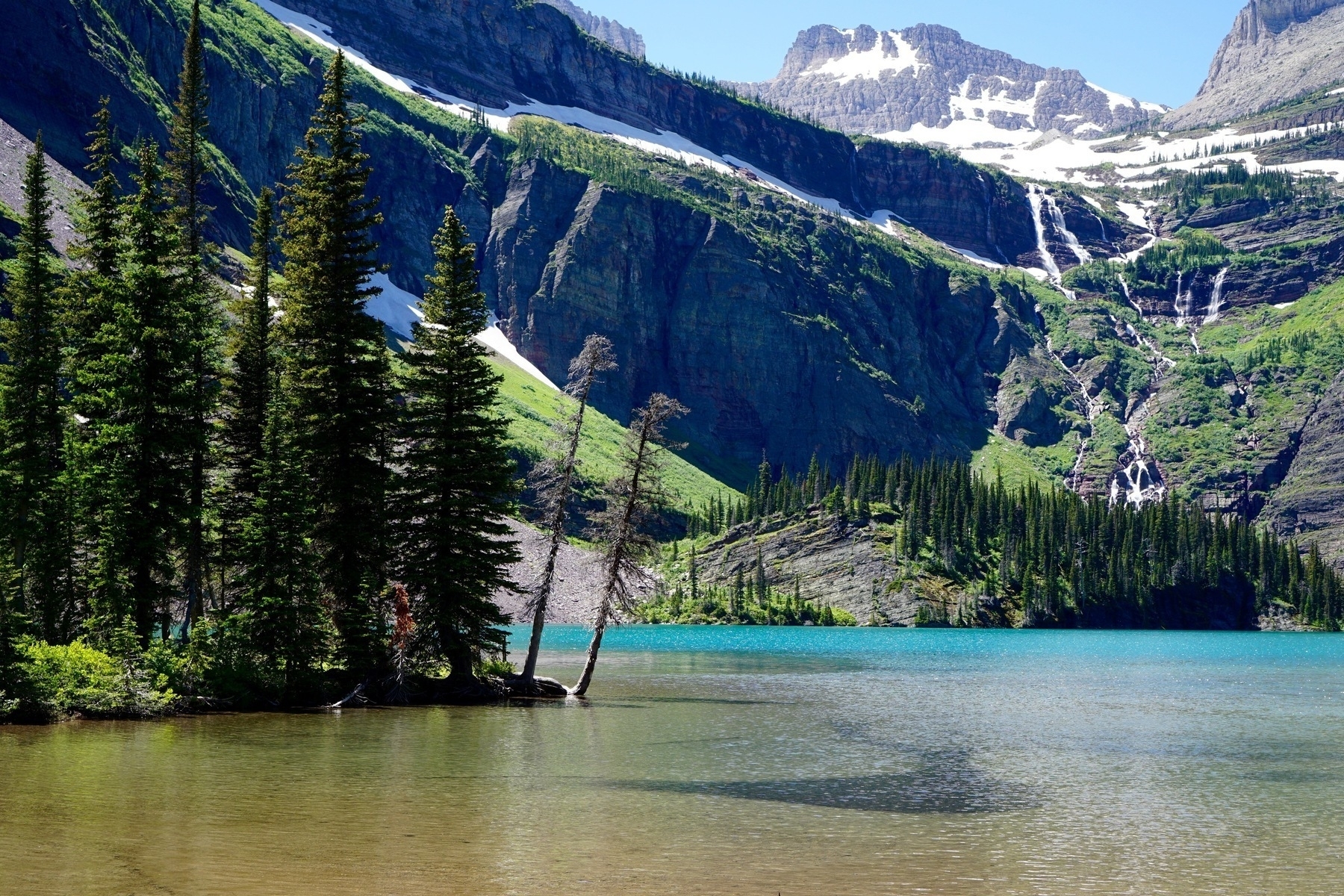 "Slow Down!" Ok, this was not delivered in the sing-songy spirit of the Simon and Garfunkel hit by the same name. Despite the fact that I was only going 15 miles per hour, apparently it was uncomfortable to those in the back. I'm not surprised as it was not a great, no, not even a good road. It was a crappy road 12 miles long to get back to the Many Glacier campground. A place that I had heard in my head the entire trip as the "Mini-Glacier Campground" was imagining something on the order of a snow cone. Tonight was to be our first RV night "boondocking it" No electrical, no water, no sewer. We switched into full conservation mode. The worst thing was we were also in a no generator zone so we couldn't even make coffee in the morning. It really wasn't that bad as we just walked over the the store with our travel mugs and got some.
We started out yesterday with our rental car and headed back up to Logan's pass. One day ago it was shrouded in clouds, fog, and rain. But today the skies were sunny with just a few puffy clouds to make things interesting. What a difference a day makes. The sunshine gives Glacier a whole different look. I can't even say better because despite the overcast weather of the day before it was still really cool. But, once we got to Logan's pass we were set to make the hike to hidden lake. A hike in the snow!! Its June 26 and we are hiking in the snow! Layers People! We started with a lot of layers and ended up with short sleeves!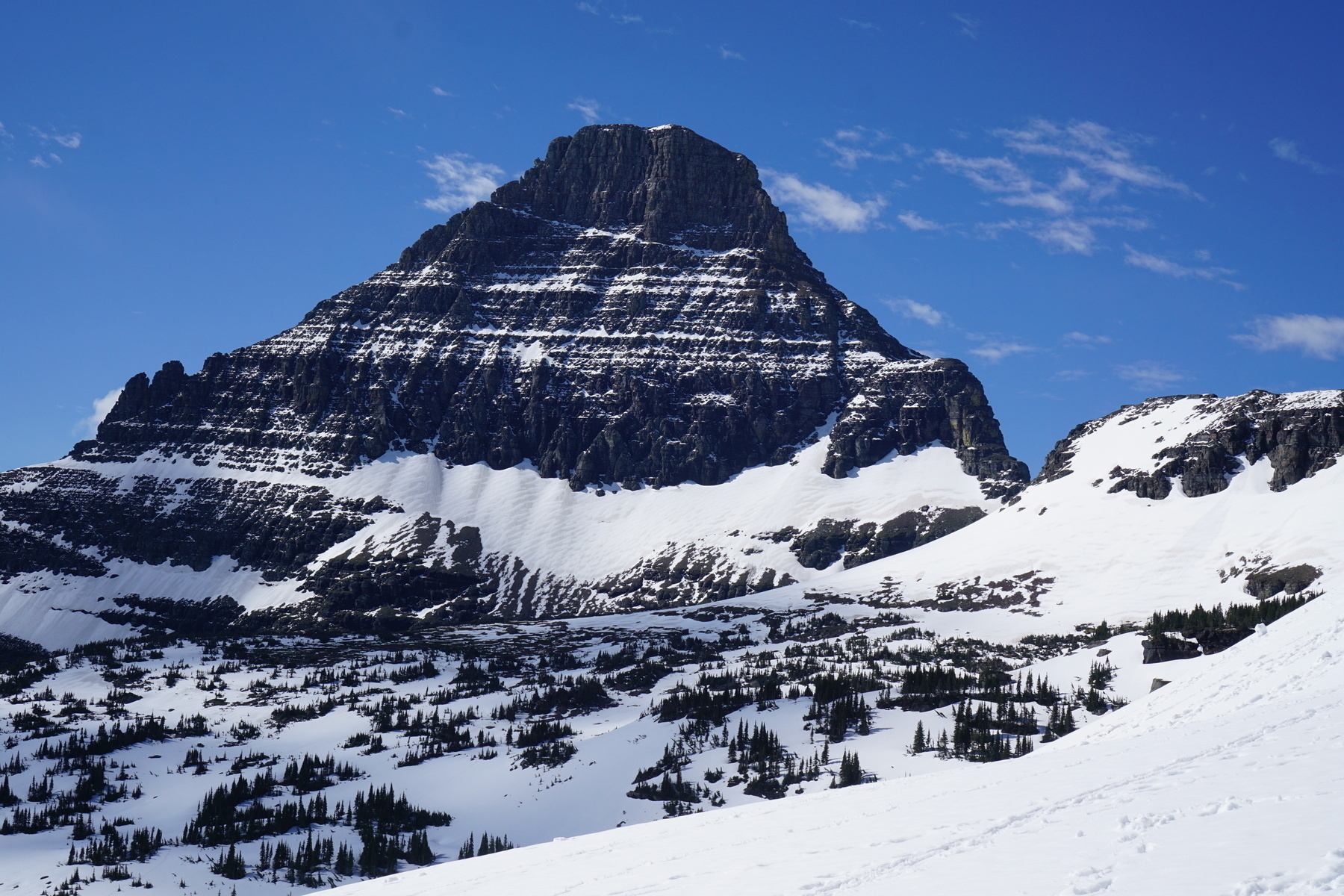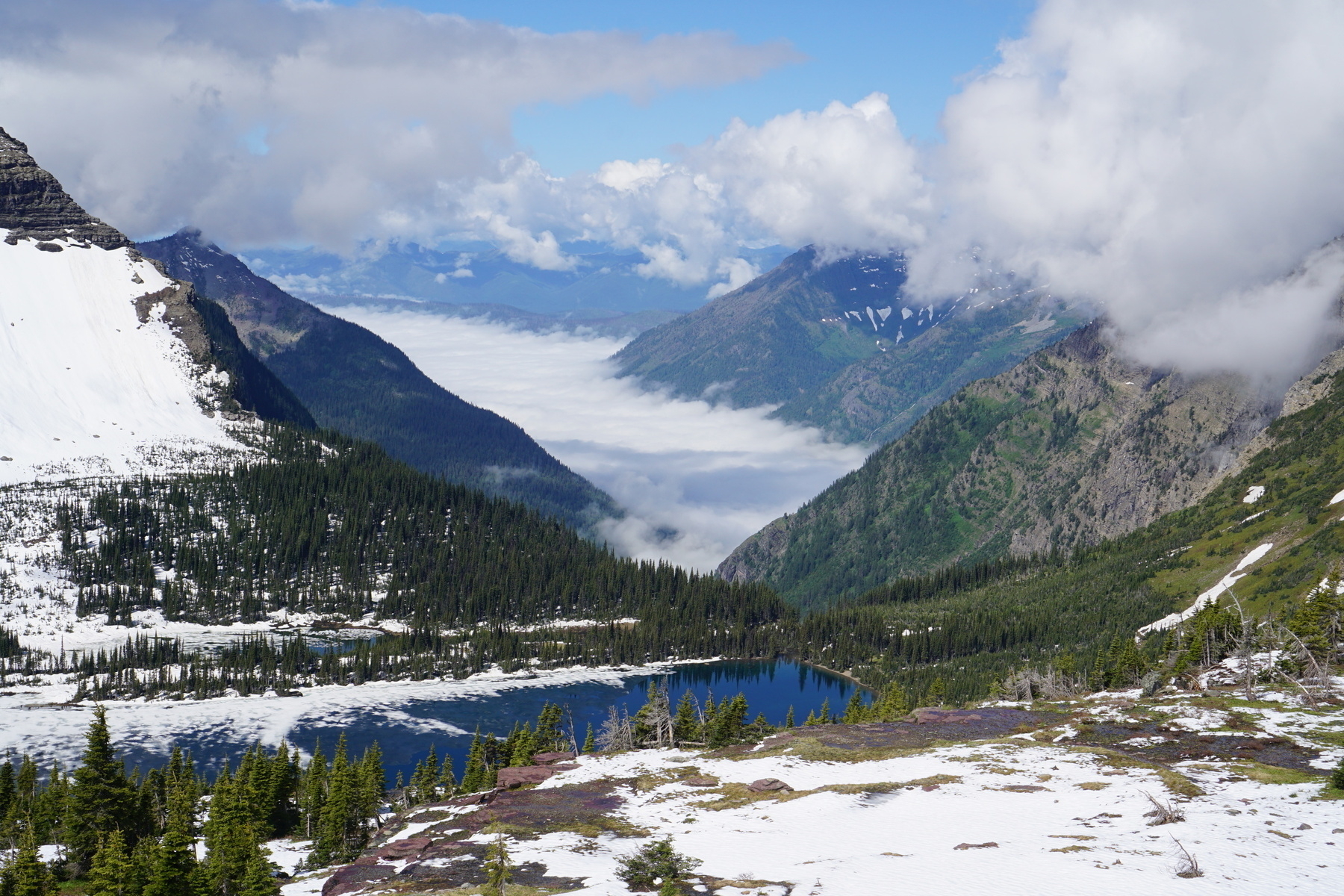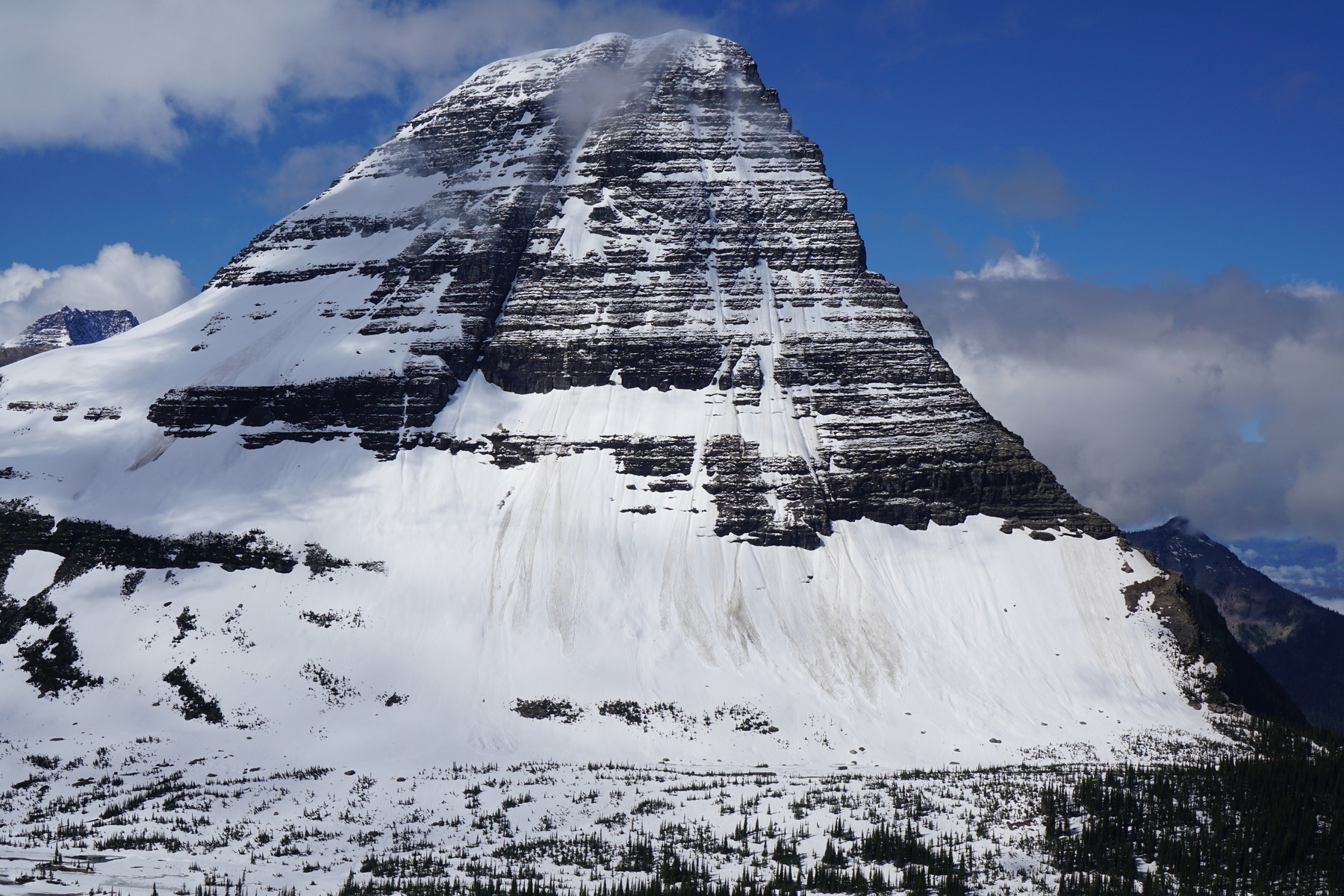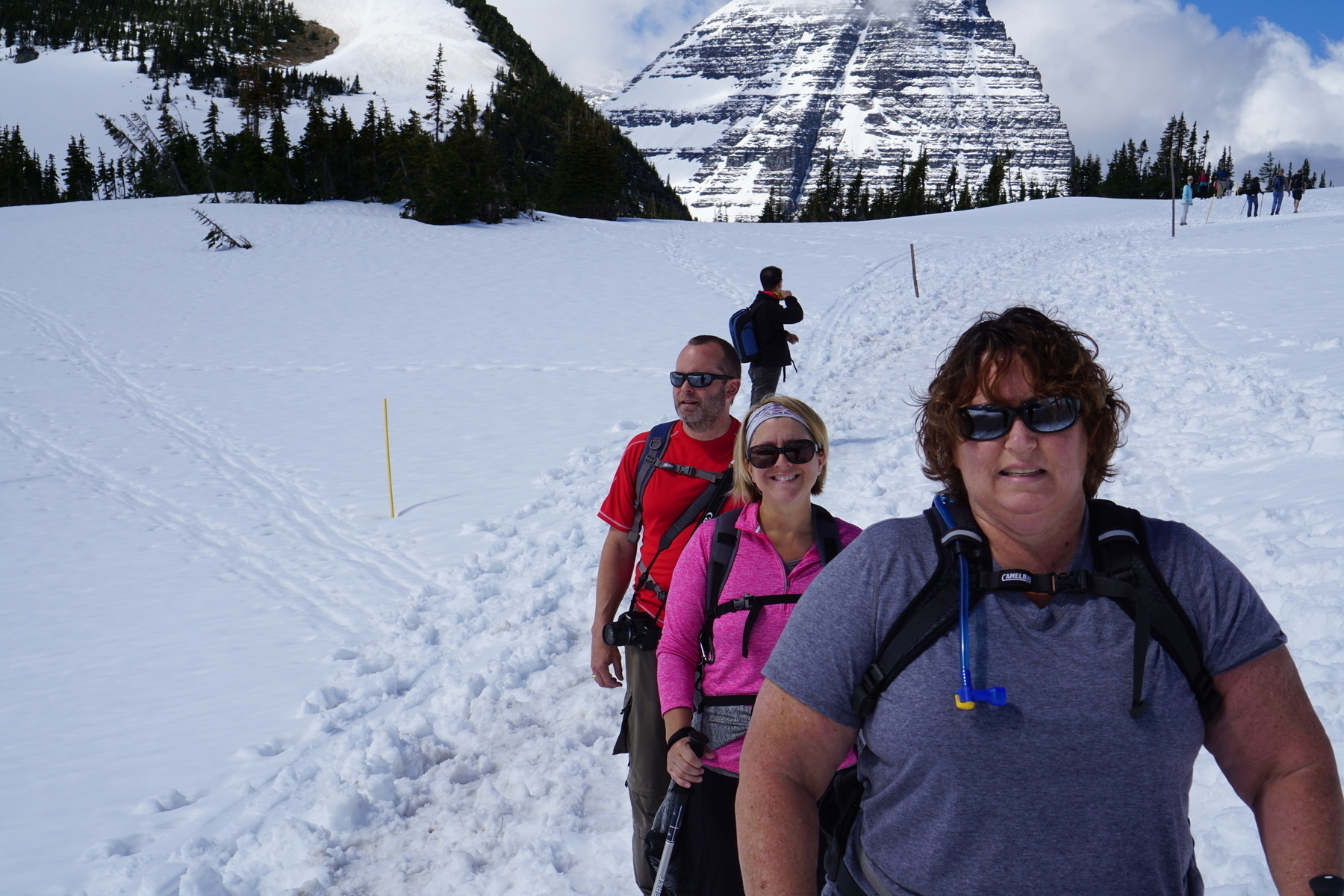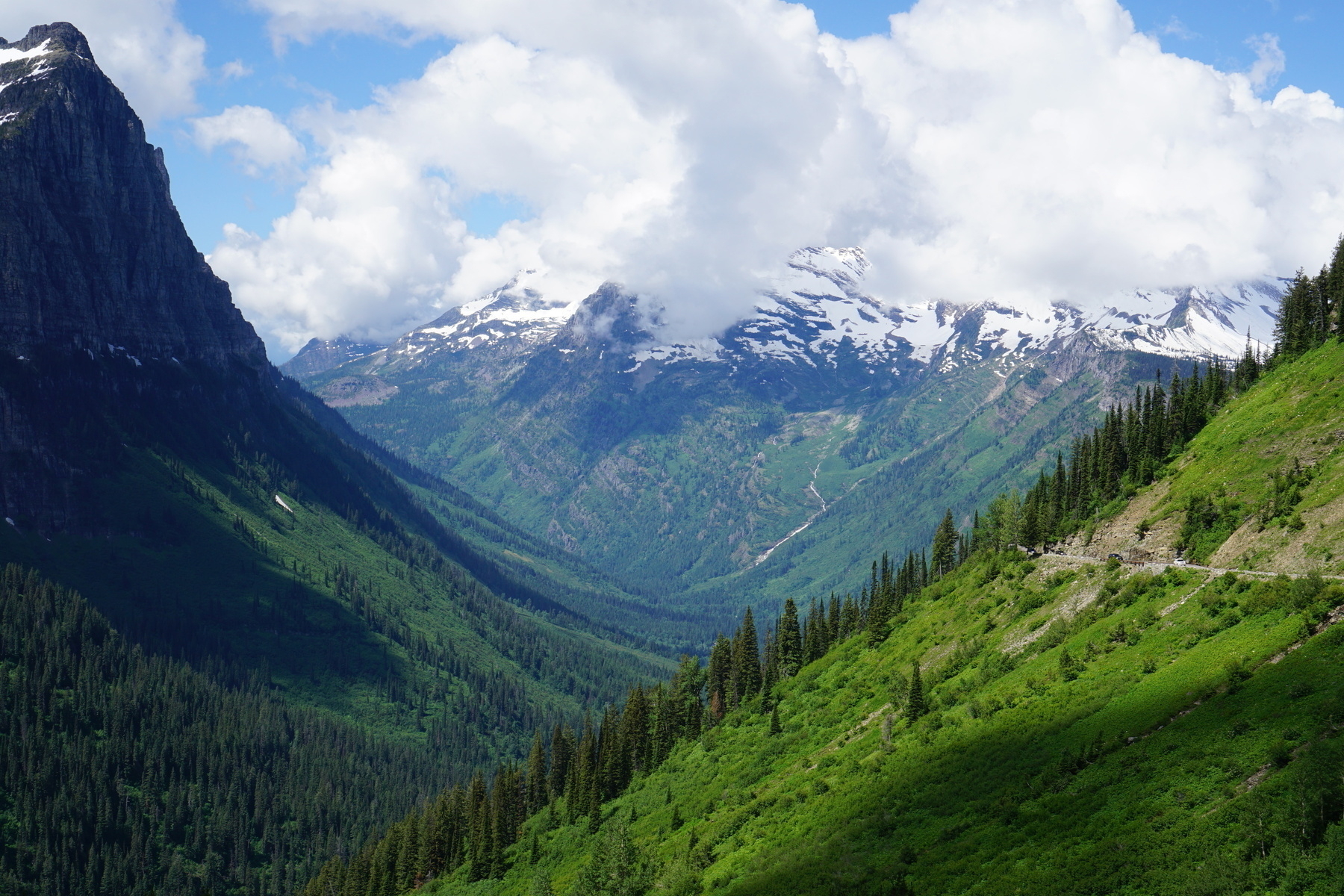 Today was, by far, the nicest day of our trip so far, with clear skies and highs in the mid 70's! We started out in shorts and short sleeves today. The plan was to make today an easy day, saving our energy for tomorrow's hike to Iceberg Lake (or Ptarmigan Falls). Instead we did 7.2 miles around Swiftcurrent, Josephine and Grinnell lakes. The thing about hiking is that you always feel fine when you make the bad decision that takes you just a little bit further than your feet would like to go!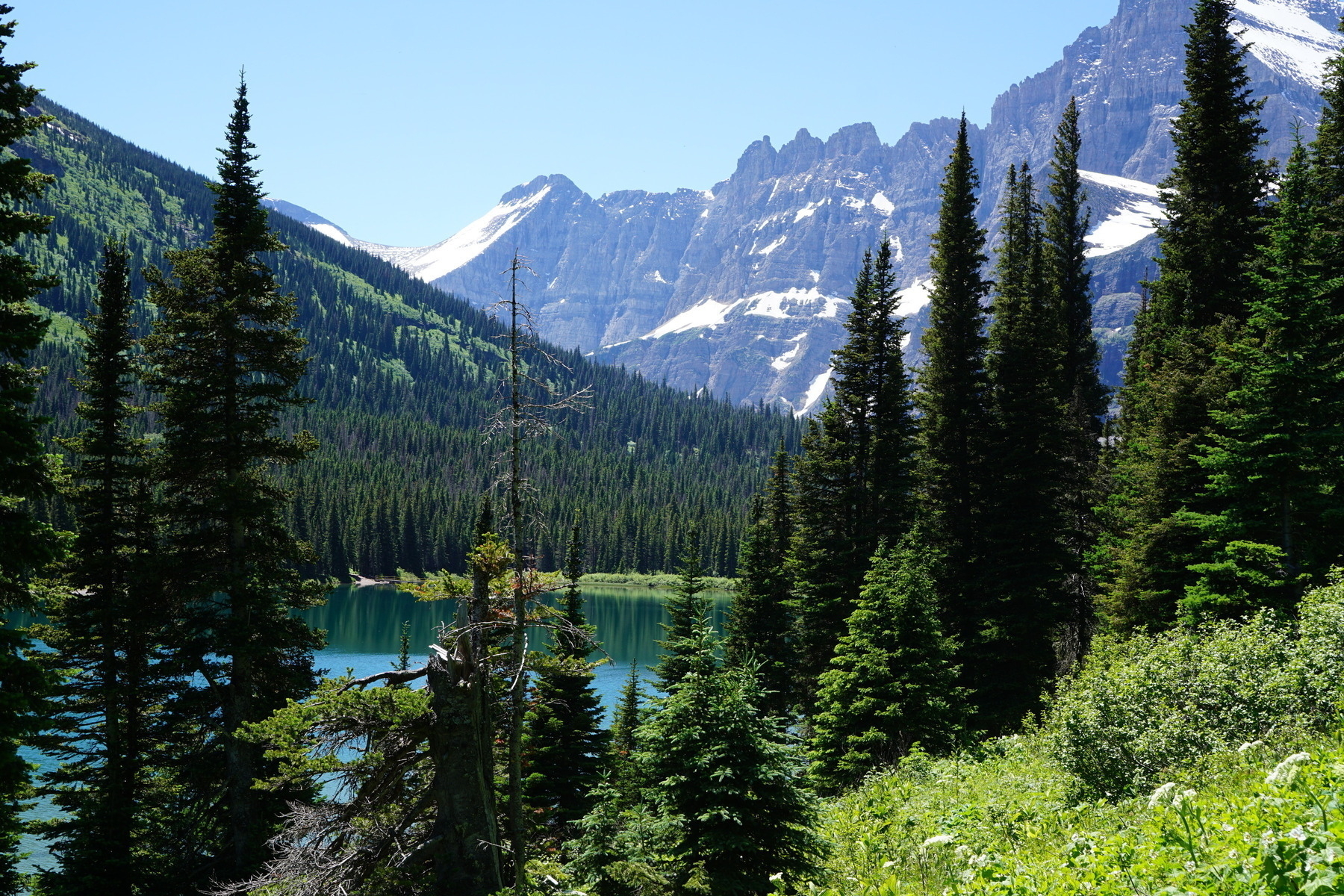 In keeping with the theme of this post, it is also clear that I am not a good person to lead the hikers. My stride is too long and my pace is too fast. "Slow Down!"