3 days of r&r in sedona
After all of our hiking and rafting adventure we are ending the trip with 3 days of rest and relaxation in Sedona. Our major activities here are a Pink Jeep tour, Golfing, and a massage for the women in the family. Otherwise we are doing lots of pool time and have even played a hand or two of 500. Sedona is known for its red rock and beautiful scenery, along with crystal shops and the Ye Olde UFO Shoppe.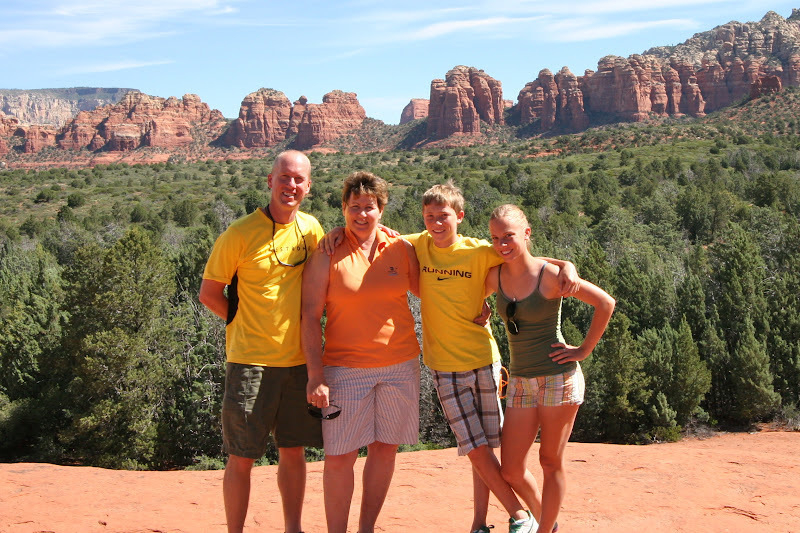 We did the Broken Arrow tour with Pink Jeep, which was fun. I think we would have appreciated it even more if we had not already done all the hiking through Zion, Bryce, and the Grand Canyon. Nevertheless it was a good excursion. While we were out there the kids decided to do some rock climbing. Don't let the pictures fool you this was dangerous stuff: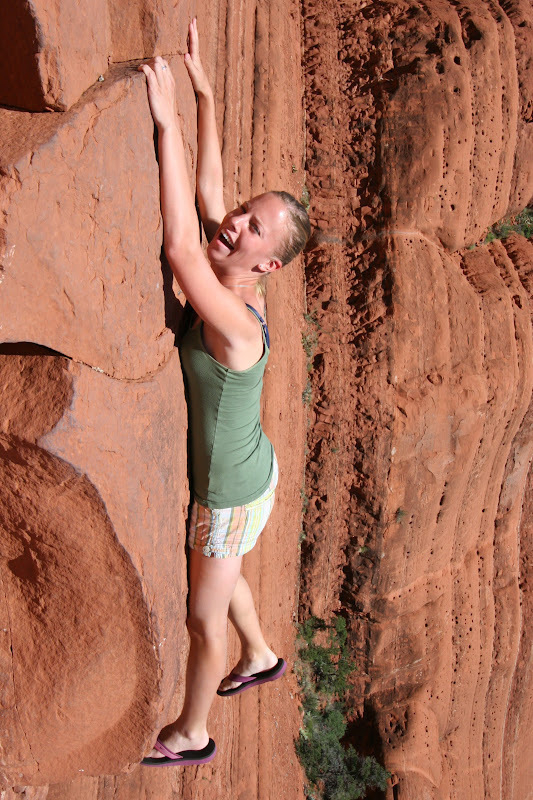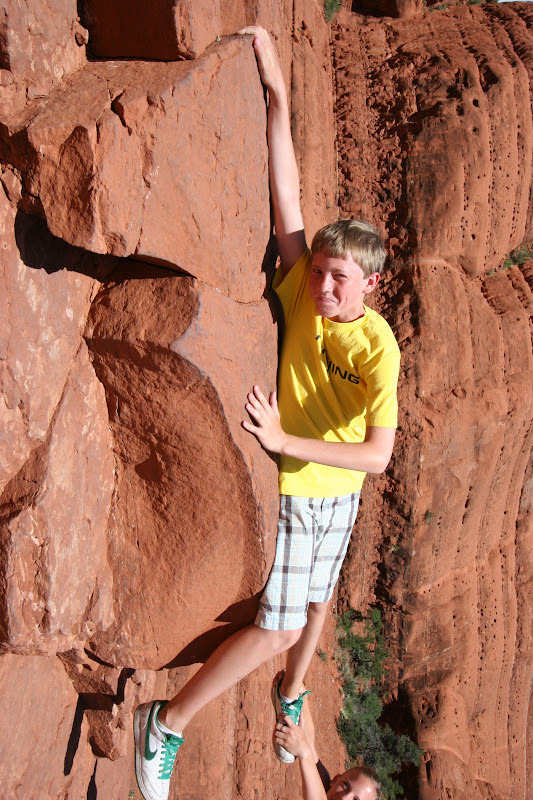 This morning Josh and I played a round of golf at the Sedona Country Club which is part of the Hilton complex. It was a very nice course and Josh and I both played well. It was a great morning to go as there was nobody in front of us and we were able to play at our own pace and move around the course pretty quickly.
Josh got a new shirt and hat out of the deal as the club had a dress code and Josh did not have any clean shirts that would get him on the tee. I played so well that I had to buy a new shirt to commemorate the occasion. It was 25% off for fathers day so happy fathers day to me.
Jane and Kaia both had facials and hot stone massages. I can't go into any more detail about that. :-) But they were both glowing and relaxed when they got back.
Tonight we are going to go out for some barbeque and then come back to the room and get packed for the final leg of our journey. Its been a great trip!