bryce canyon sunrise -- antelope canyon
It was an early morning today. The alarm went off at 5:30 and we were out of the hotel by 5:43. We made a short drive up to Bryce Point in twilight. The temperature was only 37 degrees but it did not seem too cold. We waited a few minutes for the sun to come up over the distant horizon. When it did we were rewarded with some amazing colors in the canyon: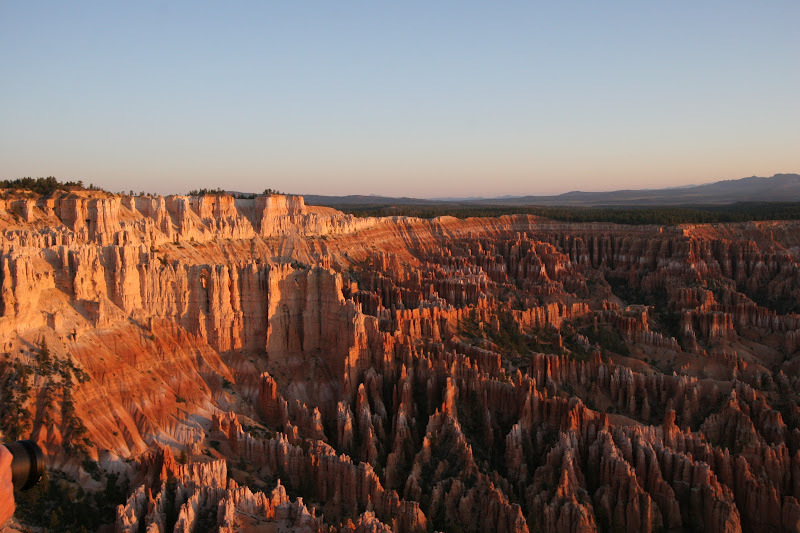 After sunrise we had breakfast at the hotel and then headed south toward Page. We had a slot canyon tour booked for 10:30 Arizona time so we thought we had plenty of time. Unfortunately we ran into an accident that closed highway 89. We had a nice chat with an over-the-road truck driver as we waited for the ambulance and fire crew to clear the road.
We still made it in time for our Antelope Canyon tour. This was an amazing photographic experience. I took way to many pictures but I'm going to have a hard time picking out 10 favorites from the 200 I took. Here's one as a sample.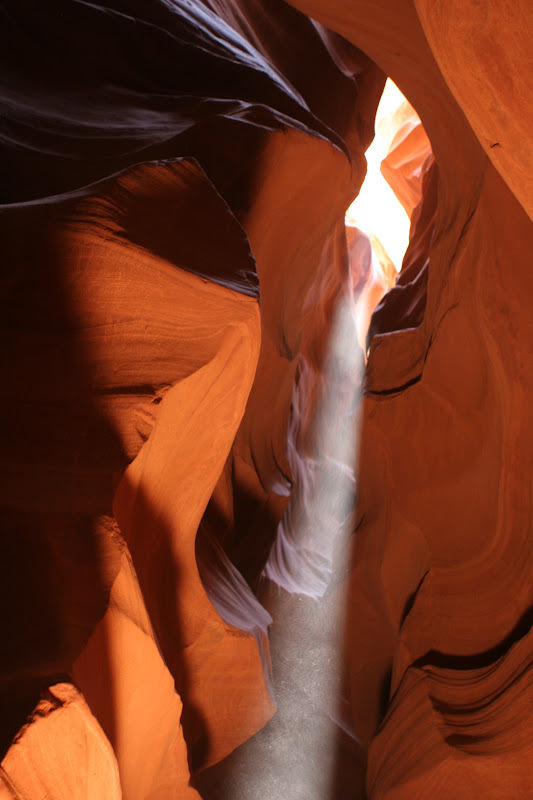 After checking out the view of the Colorado River we relaxed at the hotel around the pool. We just got back from our orientation meeting tonight. We got our waterproof bags to pack all our luggage in. We are all looking forward to the raft trip starting at 8:15 tomorrow morning. This will be my last entry until we hike out of the Grand Canyon four days from now.